Independent Oil & Gas losses widen as it progresses with core project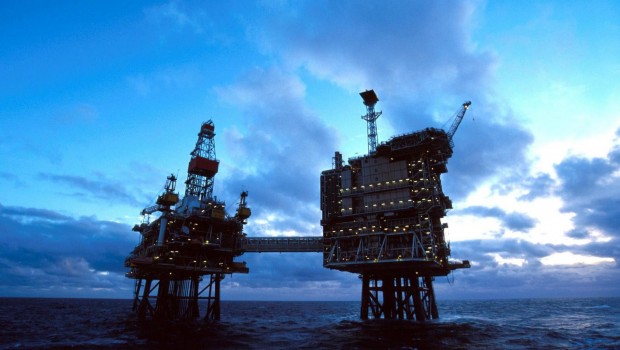 Pre-revenue development and production-focussed company Independent Oil and Gas reported a post-tax loss of £5.64m in its final results on Thursday, widening from £2.75m year-on-year.
The AIM-traded firm said cash balances as at 31 December stood at £0.7m, rising from £0.15m year-on-year.
It said it was continuing to progress funding process for the final investment decision on the first phase of its core development, including debt and equity discussions, as well as an announced farm-out process to bring in an industrial partner.
That final investment decision was targeted for the first half of 2019, with first gas targeted at the start of the first quarter of 2021.
The company also noted that it signed a £10m convertible loan facility with London Oil & Gas on 21 February last year, with a further £15m non-convertible loan secured from the same firm on 13 September.
As at 31 December, £7.85m remained undrawn on the £15m facility, with a further £3.93m being drawn in January and £3.93m now outstanding.
On the operational front, Independent noted the completion of the "transformational" acquisition of 100% operated ownership of the Thames Pipeline (PL370), and the demonstration of its viability to provide a stable export route for its 100%-owned gas assets straight to the UK market and National Transport System.
An offshore site and route survey along PL370, all proposed platform locations and intra-field connecting pipelines was completed last May, ahead of the subsequent completion of the 'Intelligent Pigging Programme', which reportedly confirmed the "excellent" condition of the PL370 infrastructure.
A tethered pig inspection was also completed, together with a 150-bar pressure hydrotest, with Independent said confirmed PL370's economic life was "good" for the next two decades, with its condition described "as new" by analysis undertaken by Oilfield Testing Services.
The board said "significant" operational progress was also made towards delivering the company's SNS gas hub strategy, with an environmental impact assessment submitted for the Blythe Hub in January last year, and the Vulcan Satellites Hub in April.
Platform fabrication front end engineering and design (FEED) was undertaken by the Heerema Fabrication Group, with FEED also completed by Wood for the subsea, umbilicals, risers and flowlines (SURF) scope of work on the first phase of development.
Independent said it had strengthened its portfolio around PL370, with the award of 100% ownership of three new licence areas during the UKCS 30th Licensing Round, acquiring Goddard, Harvey SE and Abbeydale.
Goddard added 108 billion cubic feet of independently assessed 2C contingent resources of gas, with 73 billion cubic feet of best case prospective gas resources at Goddard.
The core project comprised the Blythe and Vulcan satellites hub with Goddard 2C contingent resources, the board explained.
It said 3D seismic reprocessing over the Harvey structure was completed and re-interpreted during the year, leading to a revised management estimate of best case prospective resources of 129 billion cubic feet.
A Harvey appraisal well was planned to spud in 2019, with the potential to "significantly increase" the firm's resource base.
Looking ahead, Independent said progress was ongoing in farm-out discussions on the core project, with a decision expected in the first half of 2019 between industrial or capital markets funding to final investment decision and development, and the SNS portfolio.
The company said it was set to drill the appraisal well at Harvey, which was expected to spud in mid-2019, with progress work made on a field development plan for the Goddard gas field.
It would also continue to develop and expand the asset base via license applications and merger and acquisition activity.
Post-period end, on 1 April, Independent announced a conditional fundraising comprising a placing to raise £16.6m, a subscription to raise £0.33m, and an open offer to raise up to around £2m.
"I'm pleased to report that 2018 was a year of progress across our SNS portfolio," said Independent Oil and Gas chief executive officer Andrew Hockey.
"We continued to advance development plans for our core project and wider SNS portfolio.
"The purchase of the Thames Pipeline in April 2018 and its subsequent recommissioning has also been key to unlocking the value of our SNS portfolio, providing us with a secure, low-cost export route to bring our gas onshore at the Bacton Terminal."
Looking forward, Hockey said there were two key catalysts to value growth which should come to fruition in 2019.
"We look forward to concluding our core project development discussions and expect to be in a position to select our preferred party to deliver either a farm-in or capital markets solution to reach final investment decision on the core project in the first half of 2019.
"The second near-term value catalyst is the high-impact Harvey appraisal well, which could significantly enhance the value of our SNS development.
"In addition to this we will continue to progress our field development plan for Goddard, which will add significant incremental value to our core project."