Idox reports solid growth following content disposal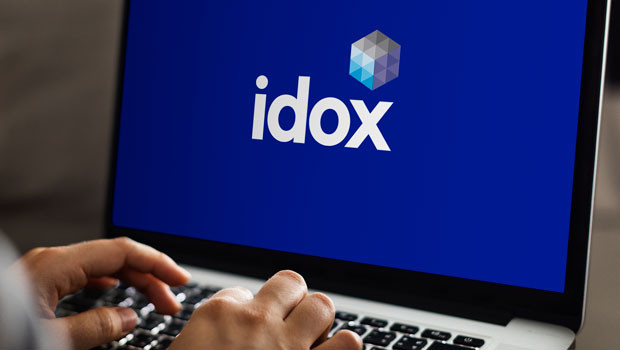 Information management software company Idox reported revenue from continuing operations of £62.2m in its final results on Thursday, up 9% year-on-year, which included a 5% organic increase.
The AIM-traded firm said recurring revenue was ahead 2% year-on-year for the 12 months ended 31 October, at £36.3m.
Adjusted EBITDA was 13% higher at £19.5m, as the company's adjusted EBITDA margin improved to 31% from 30%.
Its operating profit grew 90% to £7.6m, and the operating profit margin improved to 12% from 7%.
Adjusted diluted earnings per share increased 54% to 2.27p, and diluted earnings per share rose to 1.34p from 0.11p.
Free cash flow totalled £7.1m for the year, down from £11.2m in the 2020 financial year, following the planned repayment of 2020 VAT deferrals.
Idox said the disposal of its content businesses generated net proceeds of £10.7m, as it completed three acquisitions in the year for an initial net consideration of £10.5m.
Net debt at year-end on 31 October narrowed by 50% year-on-year to £8.1m.
The board declared a final dividend of 0.4p per share, reflecting the company's "strong" cash generation and "healthy" financial position.
Looking ahead, Idox said the 2022 financial year had started well, in line with expectations, adding that a combination of recurring revenue and its order book, driven by second half sales orders, as well as resilient public sector markets, provided good visibility for revenue.
The firm added that the sales pipeline for the year was "encouraging", and said acquisitions made in 2021 were integrating well and to plan, with a "good line of sight" over an attractive mergers and acquisitions pipeline.
"We are pleased to report another year of strong financial performance, and strategic and operational progress," said chief executive officer David Meaden.
"After exiting our non-core content businesses in March, we acquired three excellent public sector software businesses, improved our balance sheet strength, and extended our financing facilities for a further 18 months, to June 2024, on improved terms.
"We have invested in our people, improved our engagement with customers and focused our product efforts in response to the increasing pace of the move to digitisation and cloud."
Meaden said the company was continuing to improve its supporting infrastructure and processes to ensure "efficient and effective execution", and to support its ambitions to grow both organically and inorganically.
"The outlook for the business remains strong and we are well positioned in our 'fly' stage of growth to continue to create good value for our people, customers and shareholders."
At 1412 GMT, shares in Idox were up 2.08% at 68.39p.