Future Metals intersects mineralisation in Panton drilling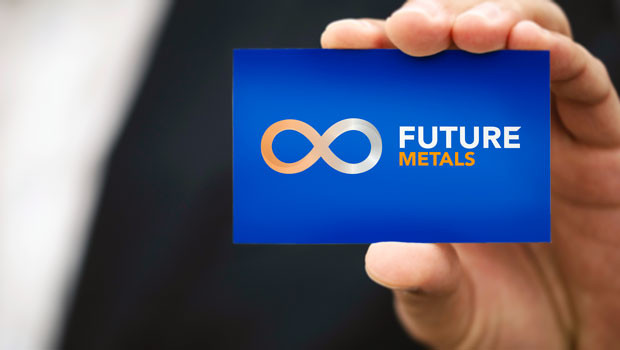 Future Metals said in an update on Thursday that diamond drilling had intersected near-surface sulphide mineralisation at Panton, providing further evidence for a large new nickel-copper-platinum group elements sulphide system.
The AIM-traded firm said "heavily disseminated" matrix-textured sulphides had been intersected in the south at holes PS411 and PS412, within broader intervals of over 40 metres of disseminated sulphides.
It said the intersections demonstrated a prospective new mineralised zone, four kilometres south-west of the known high-grade chromite reef-hosted mineralisation.
The board said it was coincident with a large-gravity anomaly, interpreted to be a continuation of the keel position in the north.
Over 350 metres of disseminated magmatic sulphides were intercepted in hole PS410, with the distal area to keel position underlying the chromite-reef hosted mineralisation.
Six diamond drill holes had been completed to date in the ongoing programme, with every hole intersecting sulphide mineralisation.0
Future said a down-hole electromagnetics and a ground-based electromagnetic survey over the gravity anomaly areas would begin shortly.
Drilling of the "highly prospective" keel position would begin "imminently".
"It is incredibly encouraging to have our sulphide exploration programme continue to be validated with positive results," said managing director and chief executive officer Jardee Kininmonth.
"PS411 and PS412 open up a completely new target zone in the south, an area which was previously overlooked due to minimal outcropping chromite reef relative to the resource area in the north-east.
"Our advanced gravity inversion modelling, electromagnetic surveys and recent drilling have uncovered what is a highly prospective zone which is interpreted to be an extension of the keel position identified under the chromite reefs."
Kininmonth said that additionally, in hole PS410 the company had drilled over 350 metres of magmatically-emplaced disseminated sulphides near the chromite reefs, in the outer area of the keel position.
"This is again extremely encouraging as it aligns with multiple analogues for this style of mineralisation, with disseminated sulphides forming a 'cloud' or 'halo' around a keel position which is more heavily mineralised.
"This provides us with confidence that the keel position will ultimately be shown to host a large sulphide body."
At 1238 GMT, shares in Future Metals were up 5.08% at 7.75p.
Reporting by Josh White for Sharecast.com.