Frontier Smart Technologies sees seriously improved second half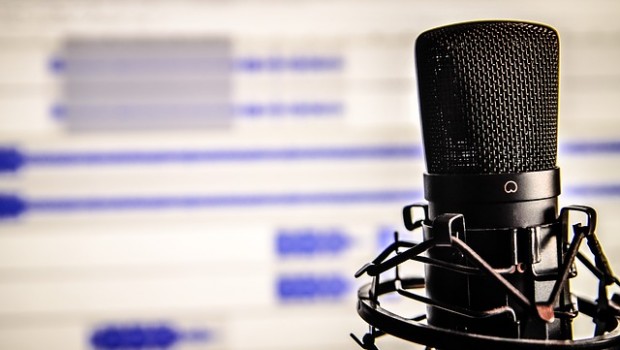 Digital radio and smart audio device company Frontier Smart Technologies updated the market on its trading for the year ended 31 December on Thursday, saying it expected to report a seriously improved second-half.
The AIM-traded firm said that, as it set out in its announcements in May and September, its priorities were to maximise digital radio cash flows, as well as control research and development expenditure and leverage its ecosystem relationships in smart audio.
It also wanted to establish a licensing business, which would exploit its multi-ecosystem software and cloud assets, to address the opportunities in smart audio and smart internet-of-things (IoT).
Pursuing that strategy, Frontier said it expected to report a "much improved" second half and a 2018 financial year performance broadly in line with current market expectations.
Revenue for the year was expected to be no less than $41m, with EBITDA anticipated to be around $1.4m.
The board said the $1.4m EBITDA comprised trading EBITDA of about $0.8m. together with capitalised research and development costs of about $0.6m.
In addition, restructuring costs incurred during the year were expected to be in the order of $0.7m, and were accounted for below EBITDA.
Following the trading EBITDA loss of $2.1m in the first half of the year, the second half was expected to report a positive trading EBITDA in the region of $2.9m.
The board said that improvement was due to increased revenues in the second half of the year, coupled with targeted cost reductions in research and development and other overheads.
As at 31 December, Frontier Smart Technologies had gross cash of $3.8m, with net debt standing at $2.1m.
Looking on a divisional basis, the group's said its digital radio business continued to deliver positive cash flows, albeit lower than the 2017 financial year, which benefited from the Norwegian digital switch over.
Second half trading for digital radio was considerably stronger than the first half.
That improvement was underpinned by the continued development of European DAB markets, in which Frontier retained its leadership position, coupled with tight management of costs.
Smart audio continued to be loss-making, although the board said second half losses were expected to be "substantially lower" than in previous periods.
As it reported in September, the group was developing a licensing business model for smart audio, targeting global Tier 1 customers.
To support that initiative, Frontier was establishing new, collaborative relationships with silicon providers, such as NXP Semiconductors.
Since the period end, the group had secured its first customer for licensing, with revenues for that new business line expected to build gradually during 2019.
The board said it expected a continued improvement in EBITDA in the 2019 financial year.
"In the second half of 2018, the group delivered a significantly improved financial performance based on a recovery in sales and the implementation of our targeted cost reduction programme," said Frontier Smart Technologies chief executive officer Anthony Sethill.
"Our digital radio business continues to generate strong positive cash flows.
"In smart audio, our licensing business has secured its first revenues and established a healthy pipeline of potential customers."
Sethill added that for the 2019 financial year, the board expected further improvements in EBITDA, driven by the sustained performance of digital radio and the growth of its smart audio business, in particular the licensing arm.