First-half losses narrow for 4basebio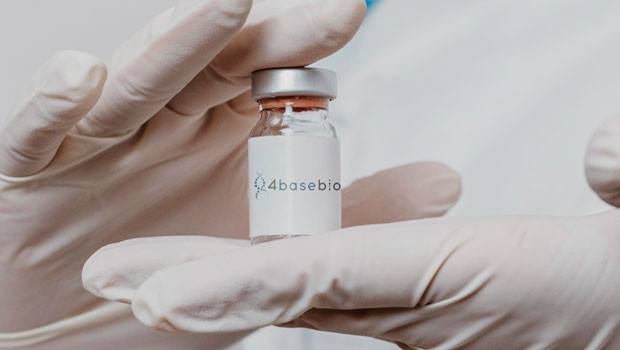 Biotechnology company 4basebio reported revenues from its DNA and Hermes products surpassing £0.2m in its first half on Thursday.
The AIM-traded firm recorded a cash balance of £3.6m by the end of the period on 30 June, although a loss of £3.6m was registered.
That marked an increase from the prior year's loss of £2.4m during the same period.
Net cash outflow from operational activities was pegged at £3m, up from £2.5m year-on-year.
Operationally, a notable supply agreement was inked on 24 May, focusing on providing DNA for clinical studies.
The Bill and Melinda Gates Foundation awarded a grant to the company, as announced on 1 August, and three new patent filings were registered.
4basebio also noted that its Hermes delivery system demonstrated effective in vivo results.
"We are pleased to report continued commercial progress since recording first DNA and Hermes revenues in 2022," said chief executive officer Dr Heikki Lanckriet.
"We have seen a good influx of early-stage projects as we are gearing up our commercial effort, and this has manifested in first-half revenue growth, with overall revenues in line with the full year 2022, driven primarily by DNA sales.
"During the period, our commercial focus has been on early-stage engagement with potential clients seeking DNA for their clinical programmes, with this approach leading to the onboarding of multiple clients."
Dr Lanckriet said typical customer projects commenced with lower-value research-grade product supply.
"As new client programmes progress over time, we expect the demand to move to full GMP, with individually higher value product supply opportunities occurring.
"One such example of this is our supply agreement with Neomatrix, which was recently announced and where 4basebio will supply DNA into a cancer neoantigen vaccine programme.
"Alongside this commercial traction, our progress towards overall GMP certification is important and continues, with 4basebio now in a position to manufacture GMP-compliant critical starting material for mRNA and AAV markets."
The company was also "delighted" to have received a grant from the Bill & Melinda Gates Foundation, Dr Heikki Lanckriet said, to progress a project focussed on the thermal stability of its Hermes nanoparticle and our innovative synthetic DNA payloads.
"Alongside the ongoing commercial development, 4basebio remains a technology company, which is evidenced by the progress in developing its portfolio of patent families.
"As a group, we continue to innovate and find novel solutions to challenges experienced by clients, with additional DNA products being developed as a result.
"The flexibility in our platform, which enables this innovation, also offers clear competitor differentiation."
Dr Lanckriet said the firm would continue to invest in its technology platforms, adding that overall cash expenditure during the period was in line with management expectations.
"For the remainder of 2023, we expect to continue this investment in technology, commercial activities and production capabilities."
At 1036 BST, shares in 4basebio were down 1.8% at 599p.
Reporting by Josh White for Sharecast.com.