Eurasia Mining to press ahead with development at Monchetundra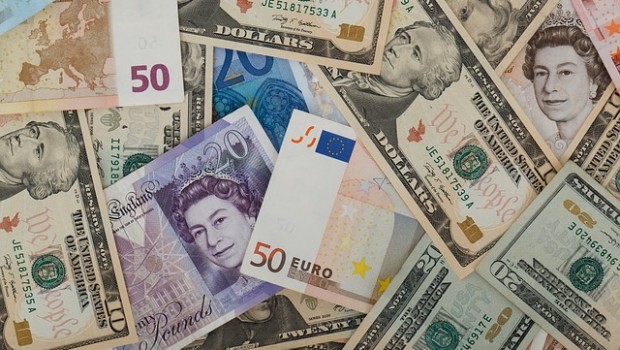 Eurasia Mining updated the market on its Monchetundra Mine Permit on Wednesday, publishing further details of the now fully-approved mine permit and the administrative steps following the final award in November.
The AIM-traded company said the mine permit was awarded by government decree on 20 November, and was granted based on a previously-issued discovery certificate.
It said it fully authorised mine construction at the 2Moz Pd equivalent state-approved reserve and resource, with "significant" additional nickel and copper revenue streams.
The Monchetundra Project is located adjacent to the town of Monchegorsk, 130 kilometres south of Murmansk on the Kola Peninsula, bordering Finland in northwest Russia.
Eurasia Mining said it had conducted telephone communication with RosNedra, the Russian Federal agency responsible for mining, confirming that an order to issue the license documentation had been forwarded by the Ministry of Natural Resources to RosNedra, and that an official document detailing the permit would be forthcoming in accordance with standard procedure.
The one-time license payment would also be confirmed to the company, with payment terms set out on a 20/80 basis - 20% initially, and 80% within the first five years of mine production.
It explained that the Monchetundra Project, with an in-situ total reserve and resource value of approximately $2.1bn, was now licensed to mine and could continue to the construction phase.
As it had previously announced, an engineering procurement construction and financing (EPCF) contract was already in place with the Chinese state-owned major infrastructure project group Sinosteel, for 85% - or $149.6m - of a total contract value of $176m.
A $50m sub-contract was specified within the contract, and was assigned to Eurasia's 80%-owned subsidiary Terskaya Gornaya Kompany (TGK), or a sub-contractor of its choosing, for engineering and pit development works in advance of mining.
The mining license was the first hard rock PGM mining permit to be issued in the Russian Federation since February 2016, Eurasia said.
It added that the The 1.9 million ounce palladium equivalent reserve and resource with base metals credits wee now permitted for extraction at two open pit locations - West Nittis and Loipishnune.
"We are thrilled and honoured to have received the final permission required to proceed and build a mine at our Monchetundra PGM and base metals project," said Eurasia Mining managing director and executive chairman Christian Schaffalitzky.
"This permission and indeed recent milestones achieved by Eurasia with the Monchetundra Project are the culmination of many years of hard work and conviction to pursue a PGM project in an emerging PGM district, and we are extremely thankful to the cooperation we have received at local and federal level in the jurisdiction we have chosen to operate in."
Schaffalitzky said it was the start of a "new chapter" for the company and its ambitions.
"Our commercial arrangements regarding the Monchetundra Project development can now be realised at this large low cost PGM and base metals project.
"The company would like to thank the officials in all of the relevant ministries who have accessed the projects viability.
"The issue of this mining permit represents a sea change for the company, as this is a major project which the company intends to develop alongside our West Kytlim PGM and gold mine, which achieved steady state industrial scale production during 2018."
He said it was also significant that very few mine permits were issued for PGM projects, reflecting the lack of investment in the sector - something that the board reportedly felt made the project particularly valuable.
"The vast majority of permits issued in Russia are for gold projects, and it is also quite rare in the current phase of the resources cycle to find an exploration company taking a project all the way from green fields exploration through mine permitting," Schaffalitzky explained.
"Now we progress onto mine development and production, at Eurasia's second mining license, based on its own discoveries, issued in less than three years."
As regards funding requirements, Schaffalitzky said the company's arrangements with Sinosteel ment it could move forward with the project's development without recourse to further dilution of its shareholder base.
"Finally, we note the recent price gains in palladium to an all-time high in November as being particularly beneficial to the project.
"It is our intention to offer specific timelines and objectives for the projects development through 2019 in due course."