Digitalbox FY profits boosted by better-than-expected operating margins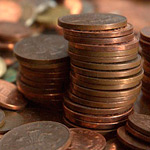 Digital media business Ditalbox told investors on Thursday that full-year adjusted pre-tax profits and revenues would come in ahead of market expectations after having delivered better than forecast operating margins.
Digitalbox said its progress has been led by Entertainment Daily, which produces and publishes online UK entertainment news, as average monthly users continue to grow. In December, Entertainment Daily had over six million unique users visiting its site, principally driven by the group's Insights programme - which provides a detailed analysis of user behaviour to better inform content strategy.
During the year, the AIM-listed company sought to broaden the sources of its users, and in doing so, Entertainment Daily saw year-on-year growth of 127% in its Google-sourced traffic.
The Daily Mash, which Digitalbox acquired in March 2019, was successfully integrated into the firm's technology platform, Graphene, and was now benefitting in terms of increased advertising revenues.
Chief executive James Carter said: "The success of the Insights programme and our focus on mobile-optimised content has meant 2019 has been a record year for Entertainment Daily.
"We are continuing to evaluate opportunities to acquire more digital publishing assets. As 2019 has demonstrated, we can generate increased revenue from them with our technology and expertise."
As of 1130 GMT, Digitalbox shares had shot up 31.32% to 8.70p.