Diaceutics shares rise as it launches new diagnostic development platform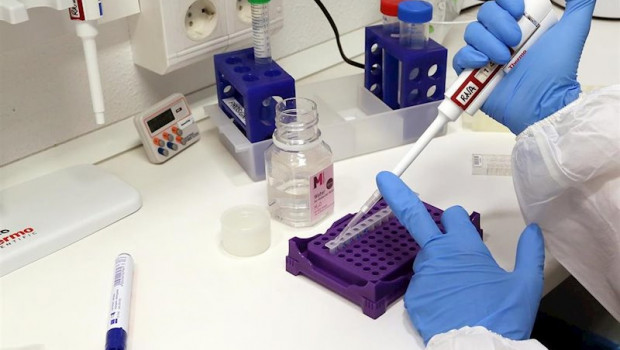 Diaceutics announced the launch of its 'DXRX - The Diagnostic Network digital platform on Wednesday, which it said was designed to accelerate the development and commercialisation of precision medicine diagnostics using a new operating model.
The AIM-traded firm said DXRX would integrate a pipeline of global diagnostic testing data into a single platform, and bring together stakeholders from across the industry to collaborate in a secure, standardised way.
Early collaborations between pharma, labs and diagnostic companies were now live on the platform, which the board said would enable cross-industry collaboration on testing hurdles at any stage of the development and commercialisation process.
One such recent collaboration to go live this week was focussed on addressing PD-L1 test reimbursement in the US, with users invited to share real world data to enable the creation of an improved reimbursement model.
PD-L1 is an immune-related biomarker that is expressed on tumour cells in various tumour types, including non-small-cell lung carcinoma (NSCLC).
The company said the desired outcome of the collaboration was to establish a more realistic level of reimbursement for PD-L1 testing, through the assignment of a reimbursement coding specific to the biomarker, as evidenced in the 2020 Pharma Readiness report it published recently.
Data given in the report revealed that, although PD-L1 had a test adoption rate of 80% for NSCLC, hurdles such as reimbursement, which was inadequately addressed at the planning stage, had resulted in a time to test adoption of up to four years with 50% of patients getting the right treatment at the right time.
Diaceutics said that was an "industry red flag" needing urgent addressing for patients.
"We believe that DXRX sets a new industry standard for precision medicine which, until today, has been reliant upon an operational model entirely unfit for purpose," said chief executive officer Peter Keeling.
"It places laboratories at the centre of a precision medicine network, enables diagnostic companies to extract more value from the industry, and allows pharma to deliver seamless diagnostic testing for their precision medicines through collaboration on one, secure platform."
At 0900 GMT, shares in Diaceutics were up 2.88% at 125p.