DekelOil makes development progress as crude palm oil production falls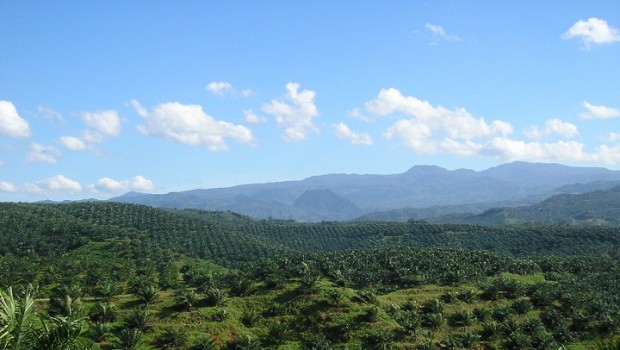 West Africa-focussed agricultural company DekelOil Public issued its production update for the 100%-owned vertically integrated Ayenouan palm oil project in Côte d'Ivoire for the year ended 31 December on Thursday, reporting full-year crude palm oil (CPO) production of 33,077 tonnes.
The AIM-traded firm said that represented a 14.6% decrease in CPO volumes compared to the prior year, mainly due to a weak peak harvesting season experienced across the region in the first half of 2018, as it had previously announced.
Palm kernel oil (PKO) and palm kernel cake (PKC) production increased "significantly", the board said, as a result of concerted efforts to bring in greater levels of external kernels, which partially mitigated the lower CPO production.
It said that importantly, despite weak international CPO pricing conditions during the year, DekelOil continued to achieve pricing premiums on its CPO sales.
CPO sold at average prices of €517 in the fourth quarter, which the board said was an 18.6% premium to international prices of €436, resulting in quarter-on-quarter improvement in gross margins compared to the third quarter.
That was driven by increased local demand, following expansion in key customer refining capacity, with premiums expected to continue into the first quarter, particularly if low global prices persisted.
A 22.7% extraction rate was achieved in the full year, up from 22.6%, and stronger than DekelOil's competitors.
"In terms of the peak harvesting season, 2018 was a challenging year for the industry in Cote d'Ivoire with volumes of fruit available for processing significantly lower than the previous year, resulting in today's reported drop in full year CPO production," said DekelOil executive director Lincoln Moore.
"Having seen a normalisation in seasonal patterns in the second half, we are optimistic the recovery will extend into 2019 and beyond.
"We have been working hard to ensure DekelOil secures as much available fruit as possible in the upcoming high season and we are working with our customers to maximise sales prices for our CPO."
Moore said the establishment of a fourth logistics centre, the premium prices secured for the firm's CPO, and the step-up in PKO and PKC production, should be viewed against that backdrop.
"With the above in mind, we are looking forward to the commencement of the 2019 high season."
In terms of corporate development, Moore said 2018 was a "landmark year" for the company.
"Notably, our acquisition of an initial 43.8% stake in the large scale Tiebissou cashew processing project in Cote d'Ivoire has accelerated our strategy to transform DekelOil into a multi-project, multi-commodity agricultural company focused on West Africa with diverse and scalable revenue streams.
"With construction of an initial 10,000 tpa cashew processing plant due to be completed, and first revenues expected, by early 2020, the year ahead is on course to be the last in which all our revenues are generated from just one commodity.
"This is an exciting period in the development of DekelOil as a leading West African focused agricultural company and I look forward to providing further updates on our progress in the year ahead."