DECC proposal on microCHP feed-in tariff hits Inspirit Energy and Flowgroup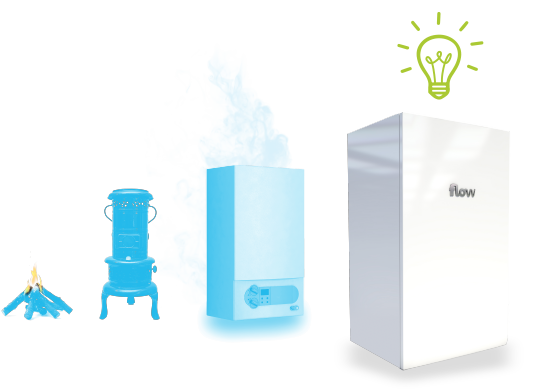 As the Department of Energy and Climate Change launched a consultation about feed-in tariff (FIT) support for the green technologies of anaerobic digestion and small combined-heat-and-power (micro-CHP) boilers and generators, Inspirit Energy said it could benefit from potential changes hitting its rivals.
DECC's consultation, which began last week and closes on 7 July, proposed maintaining the FIT for micro-CHP but it does now propose the introduction of a cap of 1,560 units in 2017, 1,560 units in 2018 and 390 units the year after that, as well as proposes a limit of 3.6MW of installed capacity under the feed in tariff scheme up until the end of March 2019.
Inspirit said it considered this to be "an incentive" for customers who were interested in its Charger 2.0 micro-CHP generator, as one of the FIT requirements is a maximum electrical output of 2.0kW, to register their interest before the limit is set.
However, the AIM-listed company stressed that it will focus its flagship Inspirit Charger 3.0 electricity and heat generator initially on the commercial market, which is felt to be an easier sell and where it will provide an attractive return on investment.
"With a 3kW electrical output the Inspirit Charger 3.0 has never sought to rely on, nor has ever been eligible for, the feed in tariff scheme. The new consultation does not therefore impact Inspirit's core business strategy," it said in a statement.
Both Charger products are based upon a patented kinematic Stirling engine generator module, where a Stirling piston engine powered by gas burner heat drives a generator to produce up to 3kW of mains voltage electricity and is capable of exporting this electricity back to the utility grid via the UK's G83 connection protocol.
Inspirit intends to launch the smaller Charger 2.0 alongside the Charger 3.0, with both appliances suitable for large homes with high heat demand and the former unit eligible for the feed in tariff scheme and requires only very limited additional investment by the company to bring it to market too.
Executive chairman and CEO John Gunn said the consultation highlights Inspirit's "superior electrical output [and] will position us as one of the only mCHP appliances that will make economic sense for both the domestic and small commercial market, which is considerable in size.
"If the DECC's preferred option proceeds I suspect our competitors need to adjust their strategies accordingly, whilst Inspirit will continue as planned to deliver on our goal of having both a 2kW and 3kW appliance for the domestic and overseas markets available shortly."
Fellow AIM company Flowgroup, whose microCHP boiler is poised for launch soon alongside its home energy business, said DECC's proposed annual limits to the FiT was "extremely disappointing" as it expects to manufacture and sell mCHP boilers "in volumes that would far exceed the proposed new annual caps".
On Friday, Flowgroup said one option could be to accelerate its expansion into international markets, where subsidies are more favourable.
Shares in Inspirit were down 9% to 0.388p by 1230 BST on Tuesday, while Flowgroup, having fallen from 16.55p to below 11.5p last week, was down just 0.4% to 12.7p.