Coro Energy signs joint venture solar deal in Vietnam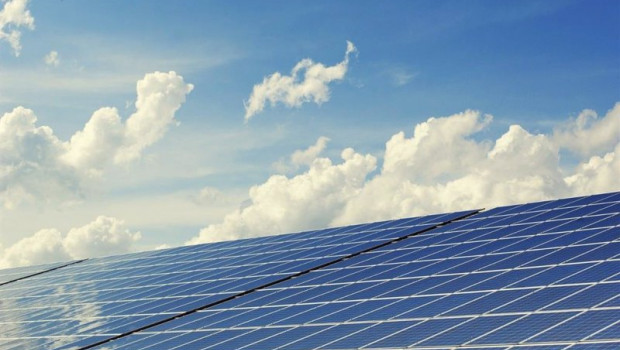 South East Asia-focussed Coro Energy has signed binding heads of terms to acquire rights over a portfolio of 150MW rooftop solar projects in Vietnam from Vinh Phuc Electrical Mechanical Installation Company (VPE), it announced on Monday, starting with a 5MW pilot project.
The AIM-traded firm described the deal as a low-cost entry into the "fast-growing" Vietnam energy sector as an independent power producer.
It said it would acquire an 85% equity interest in a newly-formed joint venture, to be named Coro Renewables Vietnam, in exchange for initial funding of $0.5m, to immediately develop a 5MW pilot rooftop project through to 'ready-to-build' status.
VPE, which Coro described as a "highly-regarded" engineering, procurement and construction contractor, would transfer its existing 150MW project portfolio into the joint venture, and provide management services in exchange for a 15% carried interest in the venture.
Coro would fund the 5MW pilot project through construction once de-risked, with the option to fund the broader portfolio of more than 150MW of solar projects.
All rooftop projects would benefit from "attractive" economics, the board said, and were underpinned by long-term 'take-or-pay' power purchase agreements with creditworthy industrial customers, and dollar-denominated pricing.
"Vietnam remains one of the highest growth markets at the forefront of the regional transition to clean energy," said chief executive officer Mark Hood.
"We are delighted to continue rapidly building our clean energy portfolio alongside the progress we are making on our utility scale projects in the Philippines."
Hood said the transaction would enable Coro to secure access to a "significant" portfolio in Vietnam, which should see cash generative projects with short development cycles, "significant" news flow and high returns.
"I am delighted that we are able to achieve this with minimal upfront development capital.
"This transaction also demonstrates our commitment to building a development portfolio with projects at different stages of progression, creating a number of differently phased cash generative opportunities in the coming months and years."
At 0941 BST, shares in Coro Energy were down 1.87% at 0.31p.