Conroy Gold joint venture completes 6,000 metres of drilling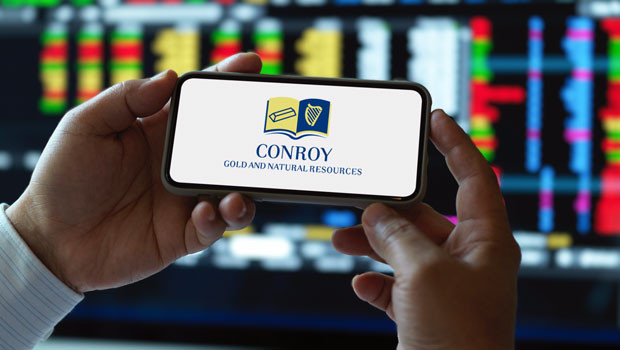 Conroy Gold announced the successful completion of over 6,000 metres of drilling on Monday, in the first phase of its joint venture with Demir Export in the Longford-Down Massif, Ireland.
The AIM-traded firm said the drilling was part of a larger operation aimed at gold exploration and mine development in Ireland and Finland.
It said the joint venture was organised into three progressive phases of work, with the first phase involving an investment of €4.5m, along with fulfilling minimum regulatory work commitments, allowing the partners to earn an initial 25% stake across all licences.
An additional €4.5m was slated for phase two, which would earn them another 15% stake.
Phase three would encompass all expenditures needed to bring a given project to a 'shovel-ready' status, earning a total 57.5% share, with Conroy Gold retaining 42.5%.
A deep overburden (DOB) sampling programme had helped identify new drilling targets across five licence areas.
Specifically, four new anomalous gold areas were discovered in the vicinity of the recently identified Creenkill gold target in County Armagh.
A total of 1,519 DOB samples were collected, with 500 of those returning results of 10 parts of gold per billion or higher - an indicator generally associated with the presence of underlying bedrock gold.
In the Dunraymond area, the maximum gold value returned was 447 parts per billion, followed by a 442 parts per billion result from the Rockcorry gold target.
Both were noteworthy, the board said, given that samples with results greater than 100 parts per billion are generally considered highly significant in gold exploration.
Current drilling was ongoing at the Creenkill gold target, while further drilling was planned at Dunraymond, where a consistently anomalous gold area had been defined.
The Rackwallace gold anomaly had been extended by 180 metres towards the Southwest, with follow-up drilling also planned there.
Likewise, in Rockcorry, a highly anomalous gold target area had been defined, and was still open to the northwest and southeast for additional drilling.
Lastly, in Avalbane, drilling would follow up on an anomalous gold target defined by the DOB sampling programme.
The primary focus of the Conroy Gold and Demir Export joint venture remained the development of a mine at Clontibret, or elsewhere along the identified gold trends, with a long-term objective of delivering a series of mine developments across the new gold districts.
"I am very pleased that over 6,000 metres of drilling has been completed to date in phase one of the joint venture programme, together with other detailed technical work including the extensive deep overburden sampling programme reported above," said chairman Richard Conroy.
"This DOB programme has substantially raised the prospectiveness of each of the five areas surveyed.
"The collection of over 1,500 samples and resultant data has yielded extensive information for follow up drilling which we will pursue in partnership with Demir Export."
At 1032 BST, shares in Conroy Gold and Natural Resources were down 0.68% at 13.6p.
Reporting by Josh White for Sharecast.com.