Caledonia Mining trading well despite local challenges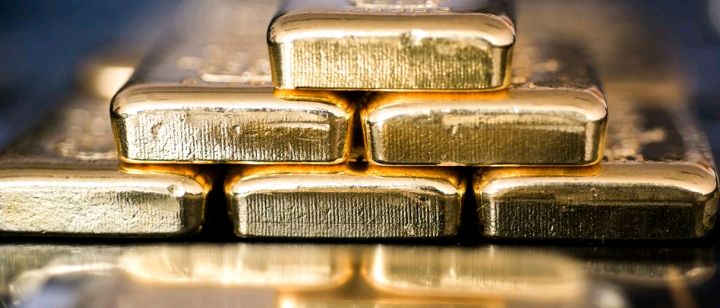 Caledonia Mining Corporation reported third quarter gold production of 13,646 ounces on Wednesday, which was an increase of 7.3% on gold produced in the second quarter, taking production for the first nine months of 2019 to 38,306 ounces.
The AIM-traded firm said basic earnings per share for the three month period ended 30 September were 61.1 cents, with adjusted earnings per share standing at 16.2 cents, down 53.2% year-on-year.
Its board said that, as was the case in the second quarter, earnings were positively affected by "significant" currency devaluations during the period.
It said its performance in quarter continued to be "robust", with cash generated by operations of $4.9m in the three months, down 28.2% year-on-year, and net cash standing at about $8m as at 30 September.
Looking at its costs, Caledonia Mining said its on-mine cost per ounce for the period was 2.4% higher year-on-year at $686 per ounce, while its all-in sustaining cost rose 15.6% to $872.
The company's average realised gold price was ahead 22.8% at $1,461 per ounce, and the company reported a gross profit of $8.49m, up 75.1%, and a net profit attributable to shareholders of $7.01m, which was 215.1% higher year-on-year.
"The third quarter of 2019 can be characterised by two distinct phases," said chief executive officer Steve Curtis.
"The first six weeks of the quarter were seriously affected by power outages and by the continued effects of the unstable economic conditions in Zimbabwe on our employees; both of these factors had an adverse effect on production and financial performance.
"The last six weeks of the quarter showed a substantial improvement as the electricity supply improved; and measures taken in previous quarters to improve mining controls began to bear fruit."
Curtis said that, notwithstanding further interruptions to the electricity supply in October, the "excellent performance" in the second half of the quarter had continued into October and early November.
"In the third quarter of 2019 Caledonia delivered a strong financial performance supported by a firmer gold price and increased production.
"Production of 13,646 ounces was 7.3% higher than the second quarter of 2019 and in line with our expectations for the full year.
"Tonnes milled showed a significant improvement on the previous two quarters and the average milled grade for the quarter was 3.19 grams per tonne, an increase on the previous quarter's grade of 3.11 grams per tonne."
The company was continuing to focus its attention on improving grade through minimising mining dilution, Curtis said, and while there was still work to be done in that area, he said it was "pleasing" to see an improvement in the average grade which, when combined with higher plant tonnage, delivered favourable production and cost performance.
"I am pleased to report that production in October has continued this positive trend with production of 5,596 ounces in October at a grade of 3.55 grams per tonne.
"I look forward to updating the market on the full year and we reiterate our full year production guidance of 50,000 to 53,000 ounces for 2019.
"Despite some significant operating challenges in Zimbabwe during the quarter, Blanket delivered an excellent operating and financial performance," Steve Curtis claimed.
He noted that the mine experienced extended power outages in July and August, which resulted in generator usage in the quarter totaling 1,451 hours, compared to 686 hours in the preceding quarter and 1,486 hours in the whole of 2018.
Although the electricity supply situation had improved, the problem had not been permanently resolved.
"As we have previously announced, the situation has improved following the introduction of a revised electricity tariff during the quarter which allows the funding of imported electricity which is used exclusively to supply participating mining companies.
"We have also taken steps to ensure our own resilience in the face of a constrained electricity market through the purchase and installation of an additional 6MW of back-up generators which ensure that Blanket is 100% self-sufficient on diesel generators; we are also in the advanced stages of evaluating a solar photovoltaic plant project which could supply Blanket's base load demand during peak sunlight hours."
The continued devaluation of the domestic currency also resulted in higher local inflation, which presented challenges for worker morale, Curtis noted.
"Despite these challenging conditions, Blanket continued to deliver strong cash generation with after tax operating cash flow for the quarter of $4.9m and net cash on hand at the end of the quarter of $8m.
"This was after an adverse working capital movement of approximately $0.7m during the quarter which was partly due to the erosion of local credit as a result of high inflation.
"This strong cash generation continues to support the capital investment on the new central shaft which has now entered the equipping phase following the completion of shaft sinking in the second quarter."
Capital investment during the quarter totalled $5.6m, as the company continued to "invest for the future" at Blanket in order to deliver its growth target to produce 75,000 ounces by 2021 and 80,000 ounces by 2022.
Curtis also explained that the all-in sustaining cost of $872 per ounce was higher than the corresponding quarter of 2018, largely due to higher government royalty payments as a result of the higher gold price and the cessation of the Reserve Bank of Zimbabwe's gold export incentive structures, which had benefited the figure by about $120 per ounce in previous quarters.
"We remain confident in our longer-term cost guidance target of $700 to $800 per ounce as the business grows towards 80,000 ounces per year by 2022."
At 1001 GMT, shares in Caledonia Mining were up 1.76% at 635p.