Atlantic Lithium rises on drilling results from Ewoyaa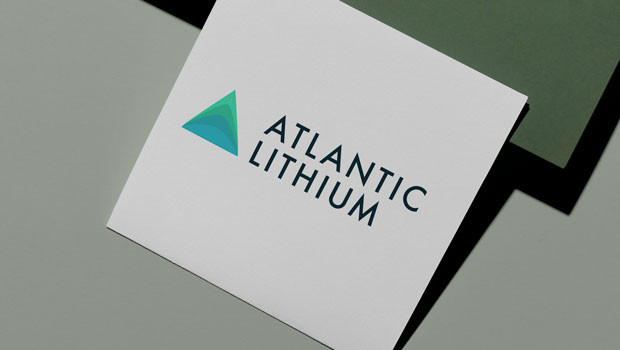 Africa-focussed exploration and development company Atlantic Lithium released initial infill drilling results from the Ewoyaa project in Ghana on Wednesday, where it recently announced an updated scoping study and increased JORC resource of 21.3 million tonnes at 1.31% lithium oxide, resulting in a "significant improvement" in the project's economics and life-of-mine.
The AIM-traded firm said the results validated the grade and continuity where drilled at the project, with the highest metal content intersection reported to date of 91.6 metres at 1.6% lithium oxide from eight metres in hole GDD0015.
A total of 10,200 metres of infill drilling assay results was reported in 98 holes, with an additional 26,800 metres of infill, extensional and exploration drilling assay results remaining to report, following the completion of drilling activities for the year.
Atlantic Lithium said the recently-announced scoping study update delivered "exceptional" financial outcomes for a two million tonnes-per-annum operation, producing an average 300,000 tonnes per annum of 6% lithium oxide spodumene concentrate over an 11.4 year operation.
Life-of-mine revenues were set to exceed $3.43bn, with a post-tax 8% discounted net present value (NPV8) of $789m, and an internal rate of return of 194% over 11.4 years.
The capital cost was set to be $70m, with an "industry-leading" payback period of less than one year, while C1 cash operating costs were pencilled in at $249 per tonne of 6% lithium spodumene concentrate free on board at the Ghana port, after by-product credits.
Atlantic Lithium said the pre-tax NPV8 was $1.23bn, with EBITDA coming in at $2.02bn for the life-of-mine, making for average EBITDA of $178m per annum.
There was "significant potential" for resource upgrades, with the project metrics set to "substantially improve" with increased life-of-mine beyond 12 years.
"The infill drilling results received to date have confirmed mineralisation grade and continuity where tested within the Ewoyaa deposit," said chief executive officer Vincent Mascolo.
"We have also received our highest metal content drill intersection to date with a broad 91.6 metre intercept of high-grade pegmatite at 1.6% lithium oxide returned at the Ewoyaa Main deposit.
"The company is targeting at least 80% resource conversion from inferred to indicated over the recently upgraded 21.3 million tonnes at 1.31% lithium oxide resource, as well as a tonnage increase to over 24 million tonnes in support of a 12-year mine life for future studies."
Mascolo said the company's resource was continuing to grow, with the upside of the project now "clear" and the company expecting project metrics to improve beyond the current defined life-of-mine.
"It is estimated by the company that every additional year of production will add up to $60m in post-tax net present value per annum.
"Given these fundamentals, we are very excited by the resurgence and exponential growth potential across the lithium supply chain and reaffirm to the market that Atlantic Lithium is ideally poised to benefit from the growing lithium market going forward."
At 1348 GMT, shares in Atlantic Lithium were up 1.88% at 25.98p.