Anglesey upbeat on Grangesberg study results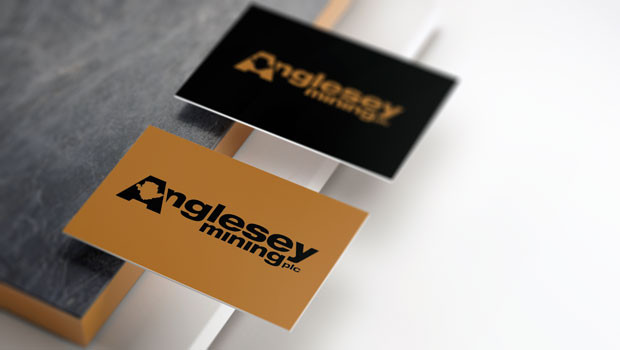 Anglesey Mining announced results from the recently-completed pre-feasibility study update for the Grängesberg iron ore project in Sweden on Tuesday, where it holds an almost 20% interest together with management rights and a right of first refusal to increase its interest to 70%.
The AIM-traded firm said the study showed production of 2.3 million to 2.5 million tonnes of iron ore concentrate per annum, grading 70% iron, generating "strong" economic return.
It showed a post-tax net present value of $688m at an 8% discount rate, an internal rate of return of 25.9% post-tax, operating costs of $53.60 per tonne free-on-board to the port of Oxelösund, and net cash flow post-tax of $2.08bn, for an average annual net cash flow of $130m.
Anglesey said pre-production capital would be $399m, with the study showing a payback of 3.6 years.
The study assumed an iron ore price of $120 per tonne, with sensitivities indicating a long-term price of $80 per tonne to achieve a positive return at a discount rate of 8%.
A total of 82.4 million tonnes per annum of probable ore reserves would be mined over a 16-year mine life, with throughput of 5.3 million tonnes per annum and 72% conversion of indicated resources to ore reserves.
A 25-year mining concession was awarded for the Grängesberg project in May 2013.
The company said it would have a low environmental impact with underground mining, partial tailings backfill, use of an existing brownfields site for the processing plant and tailings storage, with existing rail infrastructure.
There was also the potential for an additional revenue stream from around 210,000 tonnes per annum of apatite concentrate, that could be sold into the global fertiliser feedstock market.
"We are very pleased to deliver a very positive update of the pre-feasibility study for the Grängesberg project," said chief executive officer Jo Battershill.
"The project has the potential to be restarted as one of Europe's largest individual producers of iron ore concentrates.
"When combined with the high-grade nature of the concentrate and proximity to European steel mills, the asset clearly demonstrates highly strategic positioning."
Battershill said the firm believed the results from the study represented "another promising stage" in development of the project, providing Grängesberg with a "very solid" foundation.
"The opportunity for Anglesey Mining is now to advance the project through to a financial investment decision.
"This could be completed along with securing a strategic investor, offtake partner, separate listing, or a combination of these options.
"However, we recognise that there is still a lot of work to complete at Grängesberg, including consolidation of the asset, as well as updating both the resource and reserve models and undertaking environmental assessment studies as preliminary steps to preparing a feasibility study."
At 1429 BST, shares in Anglesey Mining were down 2.76% at 2.82p.
Reporting by Josh White at Sharecast.com.