Amerisur makes progress at CPO5, sells 50pc interest in Put-8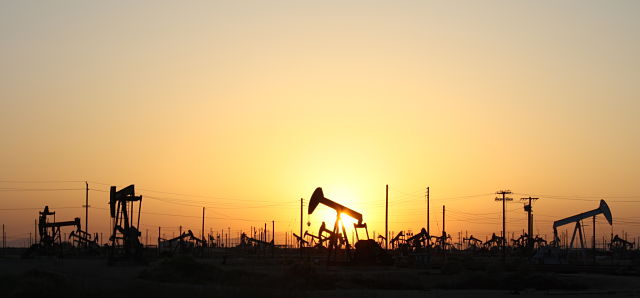 South America-focussed oil and gas producer and explorer Amerisur Resources updated the market on its operations in Colombia on Monday, reporting that logging operations on the Sol-1 exploration well at block CPO5 were now complete.
The AIM-traded firm owns a 30% working interest in the CPO5 block.
It said the well was drilled to a final depth of 9,986 feet, adding that following initial analysis, 26.5 feet of net oil pay in the LS3 and 10.5 feet of net oil pay in the LS1 sands of the Une formation were identified, based on logging and MDT samples.
Short term testing operations were now underway, with the company set to provide a further update once that was concluded.
After testing operations were completed at Sol-1, Amerisur said the rig would move to drill the Indico-2 appraisal well.
"We are pleased to report that Sol has encountered potential net oil pay," said Amerisur chief executive officer John Wardle.
"Although smaller than the oil column encountered by our previous discoveries it demonstrates the potential for further prospectivity across CPO-5."
At the same time on Monday, Amerisur also announced that it had entered into a conditional agreement with Occidental Andina to dispose of a 50% interest in the Put-8 exploration licence in the Putumayo region of Colombia, for a cash consideration of $19.1m.
On 20 March, Amerisur announced that it had exercised a right of first refusal to acquire the 50% of Put-8 that it was not already interested in, and operatorship of Put-8, from Vetra Exploración y Producción Colombia.
Following that, on 18 March Amerisur entered into the agreement with Occidental which remained conditional on the approval of the Colombian National Hydrocarbons Agency of the transfer of a 50% interest from Vetra to Amerisur, under the earlier right of first refusal and the subsequent application for and approval of the transfer of a 50% interest in Put-8 from Amerisur to Occidental by the Colombian National Hydrocarbons Agency.
The consideration for the disposal would be $19.1m in cash, including local taxes, which had been prepaid by Occidental on the basis that it was refundable if the disposal did not complete.
"On completion of the disposal, taking into account the pre-payment by Occidental and the recovery of local taxes, the net effect of the completion of the right of first refusal and the agreement is expected to be broadly neutral to the company's unrestricted cash position," the board said in its statement.
"Amerisur will retain the operatorship of Put-8 following completion of the disposal."