Altus Strategies completes final close on Newcrest royalty acquisitions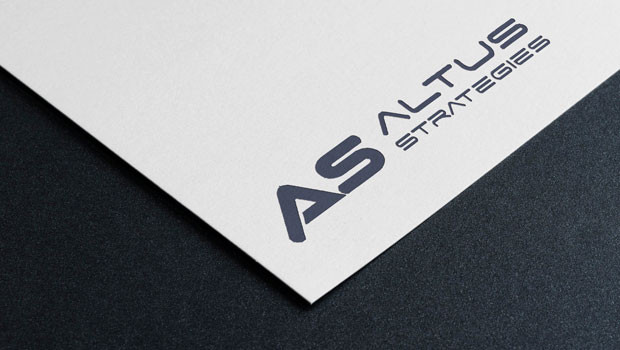 Altus Strategies has completed the second and final closing of the recently-announced acquisition of a portfolio of 24 royalties and royalty interests from Newcrest Mining, it announced on Tuesday.
The AIM-traded firm said the royalties were acquired through a strategic joint venture with AlphaStream - a specialist mining royalty and streaming company.
Total consideration for the acquisition was $37.5m, with the total paid by Altus being $24m.
The company said the second close provided a period for certain pre-emptive rights to be exercised on nine of the exploration stage royalties in Australia.
None of those rights were exercised in the designated time period and, as a result, Altus and AlphaStream had paid the remaining balance of $5.04m to Newcrest, of which $4.04m was paid by Altus.
Altus said the portfolio included royalties over two producing gold mines, one near-producing gold mine, and 21 development and exploration-stage assets.
Potential annual revenues of up to $3.5m after tax could be generated for Altus from the royalties, based on a forecast 10-year average.
The company said its entire royalty portfolio was now estimated to generate up to $6.4m in post-tax revenue for 2022.
It said the royalties acquired comprised an effective 80.1% economic interest in the Australian royalty portfolio, including a 2.5% net smelter return royalty on the producing Ballarat gold mine in Victoria, a AUD 10 per ounce royalty from certain licences at the producing South Kalgoorlie Operations in Western Australia, various royalties on 21 development and exploration stage assets, and a 50% economic interest in a 4.5% net smelter return royalty over Push Back 5 from the near-production Bonikro gold mine in Côte d'Ivoire.
The second close completion came after a first close payment of $32.46m was made on 21 December.
Altus said further royalty opportunities were under review, at the same time as exploration in Mali and Egypt was ongoing.
"We are delighted to close the Newcrest gold royalty acquisition, which represents another landmark transaction completed by Altus," said chief executive officer Steve Poulton.
"The Newcrest portfolio is heavily weighted towards Australia and comprises royalty interests over two producing mines, one-near production mine, 15 development stage projects and six exploration stage assets.
"Many of these royalties are located on assets in known gold mining districts, including the Eastern Goldfields, the Pilbara, the Mt Isa Inlier, and the Lachlan Fold Belt."
Poulton said the operators of the projects included numerous "high-quality" precious and base metal companies, which were "well-known" to the market.
"The Acquisition provides Altus with immediate cash flow and is estimated to generate up to $3.5m in post-tax annual revenue to Altus, based on a forecast 10-year average.
"Altus continues to build on its growing track record of identifying and acquiring high quality royalty assets and we are actively reviewing a number of such opportunities."
At 1344 GMT, shares in Altus Strategies were down 2.56% at 57p.