DFS posts sales growth but cautious about outlook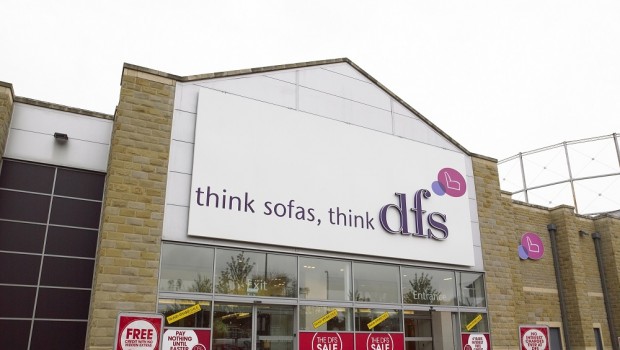 Furniture retailer DFS posted strong growth in underlying sales for the five months to 30 December on Thursday but said it was mindful of near-term political and economic uncertainty, as it announced the departure of chief financial officer Nicola Bancroft.
Underlying gross sales growth in the five-month period came in at 10% in a "challenging consumer environment", with like-for-like growth across all brands and 22% growth in online gross sales.
The company highlighted positive LFL order intake growth in the DFS, Dwell and Sofa Workshop retail operations and the strength of its online channels, which are benefiting from sustained investment and development.
Sofology maintained its solid underlying trading progress with good LFL growth and benefits from five successful new store openings since the start of the prior financial year.
"We believe our trading in this period has seen some benefits from orders placed by consumers who deferred their purchase decisions from the fourth quarter of the prior financial year, given the hot weather at that time," DFS said.
Despite achieving a "good" sales performance and backing its full-year profit expectations, the company said it remains cautious about the full-year outlook.
"We are mindful of the broader political and economic uncertainty and the further risk this may pose to consumer confidence and lead times for the proportion of our made-to-order products that we source overseas.
"However, we do expect benefits of previous and ongoing investments in our online activities, our final-mile two-man logistics and the continued integration of Sofology, together with progress being made at Dwell and Sofa Workshop, to help mitigate this challenging market environment."
Also on Thursday, DFS said that Nicola Bancroft was stepping down as CFO after six years at the company.
Current chief development officer, Mike Schmidt, will become interim CFO from 1 April.
Peel Hunt said the cautious outlook shouldn't detract from a "really good" H1 in sales terms. "With the shares still very firmly in value territory and yielding circa 6%, they are a firm feature of our buy list," the broker said.
At 1315 GMT, the shares were up 3.2% to 211.50p.