UK agrees to relax visa rules for foreign truck drivers - report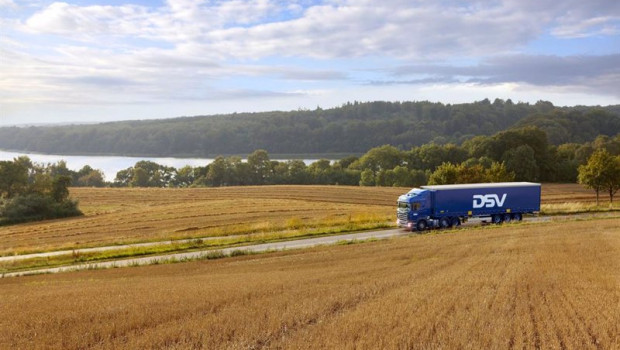 British Prime Minister Boris Johnson has reportedly approved the relaxation of UK immigration rules to allow more foreign truck drivers into the country to ease shortages at petrol stations and wider economic disruption.
The government has faced mounting criticism from retailers and the haulage industry as a shortage of drivers caused by Brexit has led to increased supply chain disruption.
One person close to the situation said the prime minister had issued instructions to fix the escalating problem. "Boris wants this solved," the Financial Times newspaper reported.
An ally of Johnson reportedly added: "Boris is completely fed up with bad headlines on this and wants it sorted and doesn't care about visa limits any more."
Hardline Home Secretary Priti Patel has opposed giving temporary visas to foreign truck drivers, arguing it would lead to a stampede of different industries demanding similar preferential treatment. However, fears of panic buying at petrol stations had seen her change position and agree to the proposal, the report added.
Ministers have steadfastly refused to consider temporary visas, arguing that Britons should fill vacancies, although critics point out that even if enough people stepped forward there would not be enough time to train them to avoid shortages on the shelves.
Retailers on Friday warned the government that it had just 10 days to save Christmas amid the ongoing lorry driver shortage, the British Retail Consortium (BRC) said.
It called on ministers to create temporary work visas to allow overseas drivers to plug the gaps in the UK's strained supply chains.
"The UK faces a shortfall of around 90,000 HGV drivers and it is consumers who ultimately suffer the consequences. Unless new drivers are found in the next 10 days, it is inevitable that we will see significant disruption in the run up to Christmas," BRC director Andrew Opie said.
Transport secretary Grant Shapps had earlier said he would "move heaven and earth" to solve the nationwide shortage of lorry drivers, as the issue began to threaten fuel supplies at some petrol stations.
The crisis comes as figures from the Office of National Statistics revealed that millions of people were already struggling to find the products they were looking for.
The ONS said a 25% of British people had reported gaps on supermarket shelves over the past two weeks, with one in six reporting difficulty in finding "essential" items. Six in 10 people noticed differences when food shopping, most commonly a lack of variety in the products available. Four in 10 said they couldn't find everything they wanted to buy.