Trump's lawyer says President cannot be impeached for acting to win election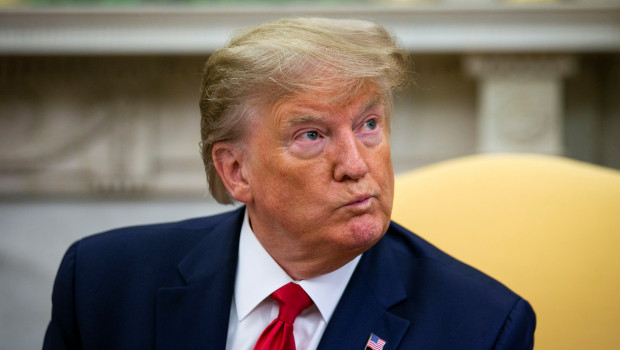 Alan Dershowitz, Donald Trump's lawyer said on Wednesday that the US President cannot do anything to be re-elected that is impeachable.
Answering questions from senators during a new phase of the impeachment proceedings, he claimed that the actions taken by Trump were in the best interest of the public and were therefore not a reason for impeachment.
"If a president does something that he believes will help him get elected in the public interest, that cannot be the kind of quid pro quo that results in impeachment," he said.
Adam Schiff, the House intelligence chairman who is leading the Democratic impeachment effort, said Dershowitz's argument was a "fringe theory" that endorsed the idea that "the president can abuse his power with impunity".
"Where that conclusion leads us is that a president can abuse his power in any kind of way and there's nothing you can do about it," Schiff said.
At the same time, the White House rushed to secure crucial votes to block new witnesses in the Senate trial to remove him from the Oval office.
The comments came ahead of a showdown set for Friday, when lawmakers would decide whether to allow testimony from key officials in the Ukraine scandal, such as John Bolton, the former national security adviser.
The matter of testimony from Bolton had been hanging over the trial since the revelation that he had alleged in a soon to be published book that Trump withheld financial aide to Ukraine in order to secure an investigation into his potential rival, Joe Biden.
Trump faces charges of abuse of power and obstruction of Congress for allegedly withholding aid for Kiev for not investigating his political rival and then trying to block congressional scrutiny of the matter.