May to press Putin over Salisbury attack at G20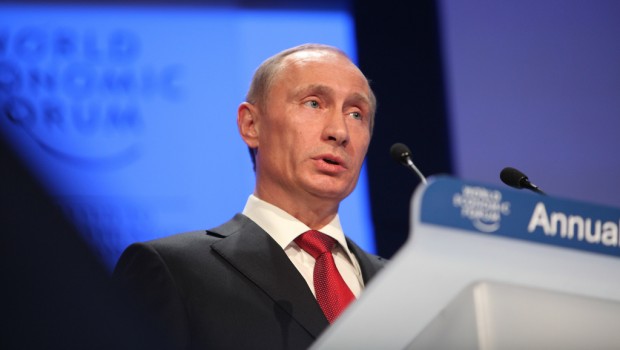 UK Prime Minister Theresa May will press Russian President Vladimir Putin at the G20 summit in Osaka over the need to bring the attackers in the Salisbury poisoning to justice.
At a planned bilateral meeting with Putin scheduled for Friday, May was expected to reiterate the UK's determination to bring the suspects of poisoning of a Russian ex-spy to justice.
According to the Guardian, there had been concerns that, in one of the final acts of her premiership, she might be preparing to rekindle relations with Moscow.
Nevertheless, May was adamant on not letting Russia off the hook for the attacks.
Speaking to journalists on her way to the G20, May said it was not yet time for both sides to come together. "We would be open to a different relationship with Russia but if that is going to happen then Russia needs to stop its activity that undermines international treaties and undermines our collective security like what happened on the streets of Salisbury," she said.
"I'm going to make absolutely clear the position the UK takes in relation to what happened in Salisbury. We believe these individuals should be brought to justice," May said.
"We believe that obviously we have identified the evidence, we have identified two individuals, we believe that they should be brought to justice," she added.
"It's a longstanding position that Russia does not allow the extradition of its nationals. But there are European arrest warrants out for these individuals and if they step foot outside Russia then we will be making every effort to ensure that they are brought to justice."
In an interview with the Financial Times, Putin said on Thursday that "liberal values" were "obsolete" and he dismissed the Skripal poisoning scandal as a fuss that's "not worth five pounds".
Aside of the Salisbury attacks that injured Sergei Skripal and his daughter and ended the life of Dawn Sturgess, the two leaders were expected to go "over sensitive questions", a spokesperson for the Kremlin said.
The pair were likely to discuss the escalating tensions in Iran and the statement from the Russian deputy foreign minister who warned earlier this week that if the US ramps up economic sanctions against Tehran, Moscow will try to help offset the impact on the Iranian economy.
The prime minister was also scheduled to hold bilateral meetings with Saudi crown prince Mohammed bin Salman, and Turkish president Recep Tayyip Erdoğan during the two-day summit.