Mattarella to start multiparty talks to study new ruling coalition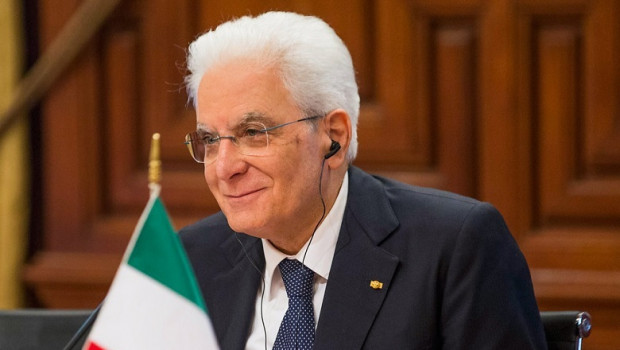 Italian President Sergio Mattarella is set to begin two days of talks with the leaders of the country's various political parties on Wednesday to try and reach an agreement regarding a new ruling coalition and thus avoid having to call fresh elections.
After Prime Minister Giuseppe Conte resigned on Tuesday afternoon, those were the only two options left to the collapsing government just 14 months after it was formed following a power sharing agreement between the League party and the Five Star Movement.
Mattarella, who had the sole power to appoint governments and call elections, was reportedly ready to give Five Star and the opposition Democratic Party time to strike a deal.
He was expected to meet with the two parties' leaders on Thursday, while the PD was scheduled to hold an internal meeting late Wednesday morning to discuss the party's line on discussions with Five Star.
The chaos started when Matteo Salvini, one of Italy's two deputy PMs and the head of the League, pulled his support for the governing coalition on 15 August, calling for a no-confidence vote against Conte in the hope of being able to ride to power himself on the back of the recent increasingly favourable voter polls.
In his resignation speech, Conte chastised Salvini, saying his demands for an election were borne solely out of self-interested and irresponsible.
"I'd do it all over again if I had another chance," Salvini told Senators.
"I'm not afraid of a PD-Five Star alliance."