UK clears Amazon's investment in Deliveroo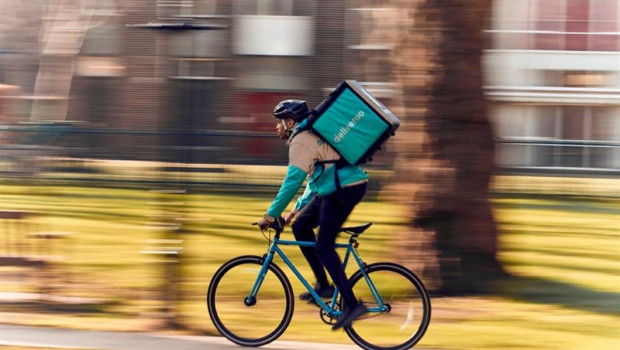 The UK's competition regulator has cleared Amazon's investment in Deliveroo after a 10-month investigation into the deal's impact on the food delivery market.
The Competition and Markets Authority said Amazon's 16% stake in Deliveroo would not substantially reduce competition in restaurant and online convenience food delivery. But it said if Amazon took a greater degree of control over Deliveroo it would consider a further inquiry.
The CMA has been assessing Amazon's investment since October. In December it referred the deal for a thorough Phase 2 investigation after judging competition could be harmed. But during the investigation Deliveroo said the Covid-19 crisis would cause it to fail without support from Amazon and the CMA provisionally cleared the transaction.
Deliveroo's finances recovered more quickly than expected from the coronavirus emergency and the CMA judged it was no longer a failing firm. After analysing internal documents from Amazon and Deliveroo and a survey of more than 3,000 consumers the CMA decided the deal should go through.
Stuart McIntosh, the inquiry's chair, said: "When looking at any merger, the CMA's role is to assess whether consumers will lose out from a substantial lessening of competition. We have not found this to be the case given the scale of Amazon's current investment, but if it were to increase its shareholding in Deliveroo that could trigger a further investigation by the CMA."
Amazon launched Amazon Restaurants in 2016 to enter the UK food delivery market but closed the fledgling operation in 2018. The company still wants to expand its food business and has joined up with Morrisons to deliver groceries.