The Works says sales encouraging but outlook unclear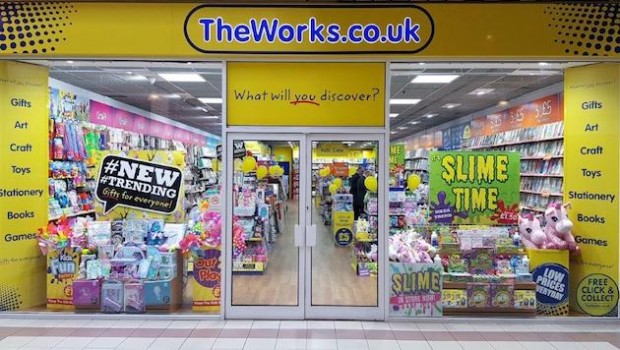 TheWorks said sales since the easing of UK lockdown restrictions were "very encouraging" but that the outlook was too unclear to give guidance.
Sales fell 19% to £206.2m in the year to 2 May when TheWorks' stores were closed or severely affected by lockdowns for 24 weeks. The impact was partly offset by online sales and strong customer demand when stores were open.
Store like-for-like sales rose 6% and online sales jumped 121% from a year earlier. TheWorks closed five shops during the year, leaving it with 527 at the start of May. Its stores in the Republic of Ireland are due to reopen on 17 May.
The cut-price bookseller and stationer said it reduced its internal profit forecast when the government announced the third lockdown in early January and that results would be in line with that figure. It said the outlook was too unclear to publish guidance for the current year.
TheWorks said: "Sales since the majority of stores reopened have been very encouraging. It is probably too soon to judge the extent to which these encouraging sales reflect strong underlying performance as opposed to pent up demand. As expected, with the reopening of the stores, online sales have reduced but remain significantly ahead of pre COVID-19 levels.
"A higher than normal degree of uncertainty remains, and is expected to persist for some time particularly regarding the shape of the consumer recovery. In this context, the group is not publishing profit guidance."
The company said its strong financial position and the evident appeal of its customer proposition made it confident about the business's future prospects.
TheWorks shares fell 2.1% to 69p at 08:36 BST.