Ryanair changes share buyback to ensure EU ownership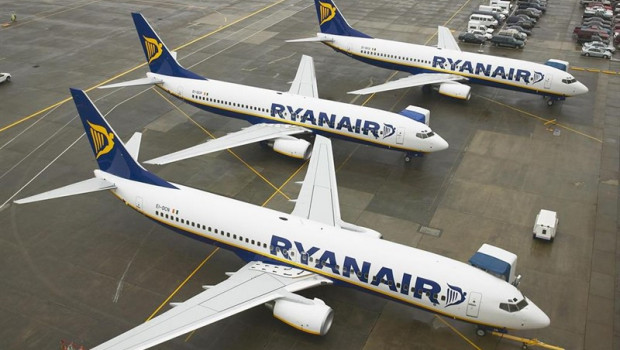 Ryanair has tweaked the terms of a €700m share buyback programme to ensure it remains majority-owned by European Union investors in the event of a no-deal Brexit.
The share buyback was approved by the board last month and is due to run until 20 May 2020. But the Irish carrier announced on Wednesday it was "amending the terms of the arrangement to allow for shares to be repurchased by way of block trades from EU holders of shares.
"Any such block repurchases from UK holders of shares will, in the event of a no-deal or hard Brexit, limit the proportionate number of shares held by or on behalf of non-EU shareholders."
Dublin-based Ryanair wants to remain majority EU-owned to ensure it complies with regulation following the UK's withdrawal from the EU, currently scheduled for 31 October.
As at 1100 BST, shares in Ryanair were largely flat at €9.98.