Nissan says Sunderland plant threatened by no-deal Brexit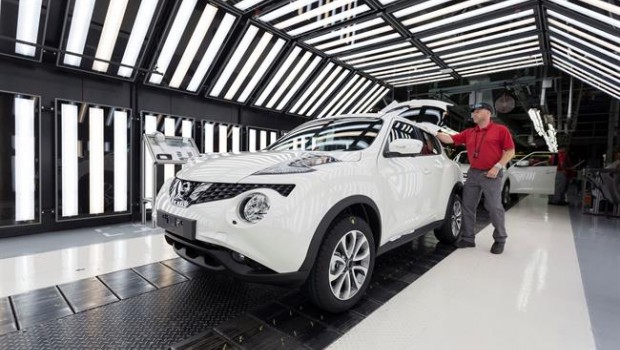 Nissan has said the UK's biggest car factory would be unsustainable if the UK leaves the EU without a trade deal, reviving fears for the future of the Sunderland plant.
The carmaker's chief operating officer said the EU was the biggest customer of Nissan's plant in Sunderland and that the factory's future depended on the UK securing a favourable Brexit trade deal.
Gupta told the BBC: "You know we are the number one carmaker in the UK and we want to continue. We are committed. Having said that, if we are not getting the current tariffs, it's not our intention but the business will not be sustainable. That's what everybody has to understand."
Nissan said on 28 May the plant in Sunderland would stay open and resume production in June as Covid-19 restrictions are eased while the company closes its plant in Barcelona. The news prompted prominent Brexit supporters to claim vindication and to accuse opponents of Brexit of fearmongering over Sunderland's future.
But Gupta's comments make it clear that Nissan's commitment to Sunderland relies on the UK maintaining tariff-free access to the EU instead of defaulting to 10% tariffs under World Trade Organization rules.
The factory, opened by Margaret Thatcher in 1986, employs 7,000 people and is a vital part of the UK economy, supporting many thousands of additional jobs in its supply chain. About 70% of the cars produced at Sunderland, noted for its high efficiency, are sold in the EU.
Boris Johnson's government has refused to seek an extension to talks with the EU despite the Covid-19 crisis. A trade deal is due to be ratified by the EU states by the end of 2020. The schedule leaves little time for negotiations with the EU and UK far apart in their demands.
Gupta said any decision for its strategic partner and 43%-shareholder Renault to take up spare capacity at Sunderland was up to the French carmaker. Renault, which is 15% owned by the French government, said last week it had no plans to move into the UK.