Mulberry half-year sales dented by Covid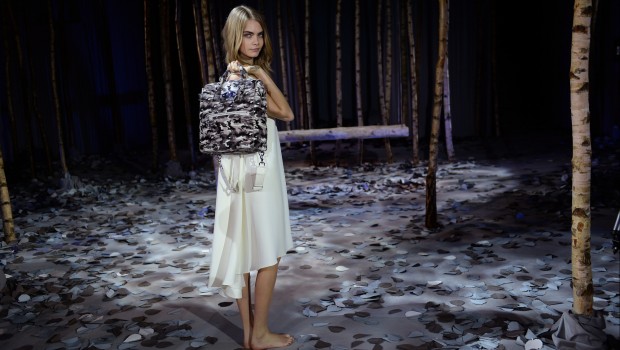 Luxury handbag maker Mulberry reported a slump in first-half revenues on Thursday as store closures and the impact of the Covid-19 pandemic took their toll, although online sales were a bright spot.
In the 26 weeks to 26 September, revenue fell 29% from the same period a year ago to £48.9m, but digital sales were up 68% to £23.4m.
The group's adjusted loss before tax improved, coming in at £1.9m versus a loss of £10.1m the year before. Mulberry said this reflected cost actions taken in response to the pandemic, strong growth in its Asian markets and the strength of its omni-channel business.
The retailer, whose stores were forced to shut again on 5 November as a second lockdown was implemented across England, said sales in the eight weeks to 21 November were 19% lower than the same period a year ago.
Chief executive officer Thierry Andretta said: "I am proud that in spite of the devastating effects of the global pandemic, we have made further progress on our long-term strategy to build Mulberry as a sustainable global luxury brand. This is focused around: a truly omni-channel network and market leading digital platform, increased presence in Asia, and a relentless focus on innovation and sustainability, offering our customers beautiful products, made to last in our Somerset factories.
"This strategy enabled us to withstand some of the pressures that we, and indeed the wider retail and hospitality sectors, have been faced with.
"As we look to the future, we remain confident in our strategy and in the relevance and durability of the Mulberry brand. There are of course many obstacles ahead, not least the upcoming changes to tax-free shopping in the UK that could hamper the wider retail and economic recovery, but we are grateful to be able to open our doors again in England on 2 December and to be able to trade across all our platforms in this crucial Christmas trading period."