Mothercare interim chief to leave troubled retailer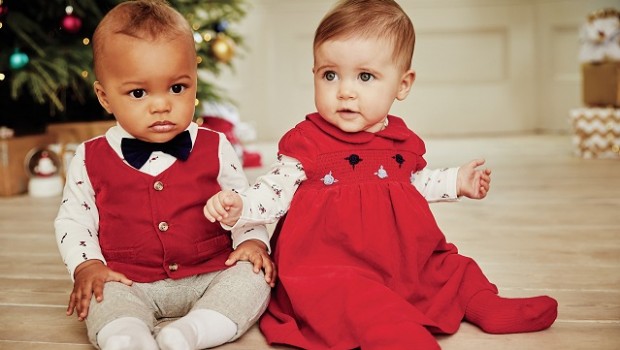 Mothercare's interim chief executive has stepped down, the mother and child retailer announced on Monday, as discussions over future funding continued.
The chain, which went into administration in November, said that Glyn Hughes - previously chief financial officer at Mothercare - had ruled himself out of the search for a permanent chief executive. Instead he will leave the company on 30 June to pursue other opportunities.
Chairman Clive Whiley said Hughes had been instrumental "in driving much of the significant financial and strategic change in the group".
Clive Black, retail analyst at Shore Capital, said his departure was disappointing. "Hughes has made an outstanding contribution, along with Whiley, to the survival of Mothercare. He moves on to pursue other interests, for which we wish him well; without his efforts, the company would not exist."
As well as announcing Hughes' departure, Mothercare updated investors on its transformation plan. It said it was in discussions with a number of prospective new debt providers, in line with plans to recapitalise with the minimum possible future dilution for shareholders.
As for Covid-19, the retailer said the pandemic had had "direct consequences" on the group and its stakeholders, but noted that two thirds of partners' global retail locations had now re-opened.
Mothercare called in PricewaterhouseCoopers in November, announcing it would shut all its UK operations and refocus on its profitable overseas operations, which are spread over 40 countries. All overseas stores are run via franchise agreements.
Since then it has struck a deal with Boots, which will see the chemist chain become its UK franchise partner.
Whiley said the transformation plan remained on track. "We are finalising our arrangements with both our existing franchise partners and Boots as our new UK franchise partner," he said. "Our discussions with various other financing partners also continue constructively.
"We have carefully managed our business over the past three months to mitigate the impact of the Covid-19 pandemic on our cash flows and liquidity.
"We continue to take action to reduce our cost base and address legacy issues, helping with our return to being a profitable and sustainable business."
Shore Capital's Black said: "Mothercare is a fragile business, and the coronavirus crisis makes its work on survival and re-emergence as a viable capital light entity all the more challenging.
"The departure of Hughes is a disappointment, notwithstanding scope for a good replacement to be hired, while we would also be more content if the Boots UK deal, central to a settled ongoing entity and the resumption of forecasts, was actually signed.
"While the journey has been more challenging that we expected, not helped by coronavirus, greener valleys do still promise a potentially brighter future and a higher share price in time. Hence we sit on the optimistic side of the fence."