Lookers says its expects £10m profit for 2020, shares surge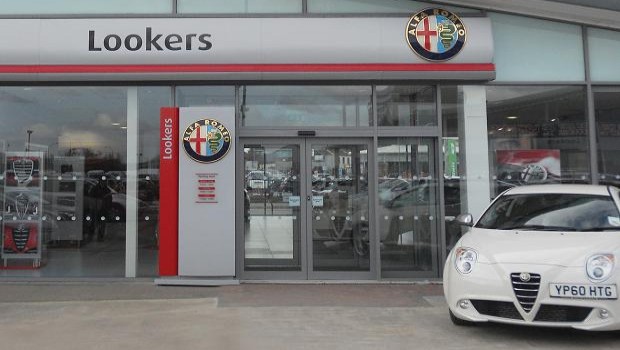 Lookers shares surged on Thursday after the car dealership chain said it now expects to post a small profit for 2020, versus consensus expectations of a small loss.
The company, which is still working on its financial statements for the year ended 31 December 2020, now expects to report underlying pre-tax profit of about £10m.
"The group's revolving credit facility expires in March 2022 and, as previously disclosed, discussions with our banking partners are progressing," it said, adding that net debt has significantly reduced since the year end.
It continues to expect net debt of approximately £45m at 31 December 2020, compared to £59.5m in 2019.
Lookers said it will issue a trading statement for the first quarter of 2021 in April and confirm the dates of its preliminary results announcement and AGM.
The company's shares were suspended from trading in June last year after it missed the deadline to publish its 2019 financial results due to a fraud investigation. The Financial Conduct Authority closed its probe into Lookers earlier this month, with no fine, and the company has subsequently changed auditors from Deloitte to BDO.
At 0910 GMT, the shares were up 9.4% at 53.90p.
Peel Hunt said it had been expecting a full-year loss of £3.8m. "The outperformance reflects a significant improvement in working capital, leading to lower stock provisions, and a strong end to the year, achieving OEM targets," it said.
"Net debt levels have also improved significantly from £45m in December. Given the one-off nature of the outperformance, we leave our ongoing forecasts unchanged, although industry commentary suggests the market is performing well in the key month of March."
The broker said the key question is how long it will take to get profits back up to the £65m+ level.
Liberum, which had been expecting a £3.2n loss, said net debt of £45m was as expected.
"While encouraging to see a better FY20E result, the key will be what the recovery trajectory looks like from here. Q1 will be tough, given the lockdown impact on the largest new car trading month of March, but we expect demand to be strong once dealerships reopen in April."