Genel cash flow strong after oil price rebound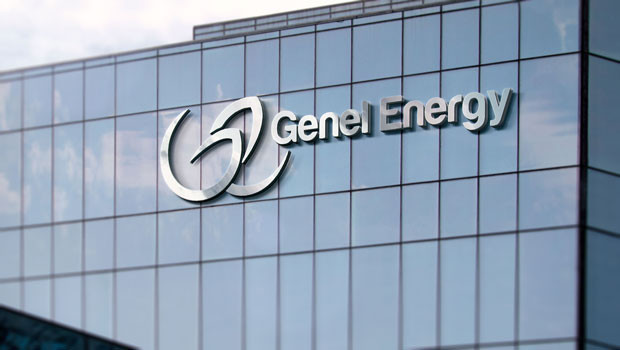 Genel Energy reported 2021 cash proceeds of $281m from the Kurdistan Regional Government in a trading update on Tuesday, up from $173m in 2020.
The London-listed firm said capital expenditure for the year totalled $165m, growing from $109m year-on-year, with around $45m spent at the Tawke production sharing contract (PSC), and $110m at Sarta and Qara Dagh
Free cash flow totalled $86m before the payment of dividends, swinging from a $5m free cash outflow in the prior year.
Genel said that comparison was impacted by a higher oil price of $71 per barrel in 2021, compared to $42 in 2020, as well as 10 entitlement payments received in 2021, compared to 12 in 2020, following an industry-wide reversion to payments three months in arrears by the Kurdistan Regional Government.
It was also impacted by recovery payments of $35m received in 2021, with the resumption of Tawke override payments contributing a further $72m, compared to the $23m in override payments received in 2020.
Dividends of 16 US cents per share were paid during the year, up from 15 cents in the prior year, making for a total distribution of $45m.
Cash at year-end on 31 December stood at $314m, with net cash of $44m - up from $10m a year earlier.
Looking ahead, Genel said production in 2022 was expected to be around the same level as 2021, adding that it expected to generate free cash flow of up to $200m before dividend payments, at a Brent oil price of $75 per barrel.
It noted that an increase or decrease in Brent of $10 per barrel would impact annual cash by $50m.
Under the terms of the receivable settlement agreement signed in August 2017, the last override payment would be made relating to Tawke PSC production in July 2022.
Given payments were received three months in arrears from the Kurdistan Regional Government, 10 override payments were expected in 2022.
The year's capital expenditure was expected to be between $140m and $180m, with key asset spending including $75m at the Tawke PSC - an increase of $25m on 2021 as drilling at the field increased.
It also included $45m to $80m at Sarta, with higher spending the result of appraisal success, and $10m to $20m forecast at Taq Taq.
Work was underway on planning a well in Somaliland, with expenditure in 2022 expected to be less than $5m.
Genel said its operating costs were expected to be around $50m, up from $44m and equating to less than $5 per barrel, retaining its "advantageous" low operating cost position.
Following the termination of the Bina Bawi and Miran PSCs by Genel on 10 December, the company said it would be claiming "substantial compensation" from the Kurdistan Regional Government.
The firm said its claims would be brought in a private London seated international arbitration.
Genel said it was "committed" to paying a "material and progressive" dividend, as it looked to offer a "compelling mix" of value-accretive growth and shareholder returns
It explained that it was continuing to invest in the host communities in which it operates, with 2022 representing 20 years of operations in the Kurdistan Region of Iraq, which it would commemorate through the 'Genel20' programme, launching new social activities throughout the year, aligned with UN Sustainable Development Goals
"In 2021 we generated significant free cash flow of $86m, and in 2022 we are set to build on this as the strength of the oil price and our positive outlook means that free cash flow is expected to more than double," said chief executive officer Bill Higgs.
"Our focus in 2022 is on growing the business and supporting our progressive dividend long-term."
Higgs said the company was looking to increase cash flow through the progression of its asset development plans and the addition of income streams.
"Our priority is the derisking and commercialisation of Sarta, while the successful farm-out on our Somaliland licence opens the way to drill an exploration well on this exciting opportunity."
At 1050 GMT, shares in Genel Energy were up 4.51% at 148.4p.