Deliveroo lifts annual guidance as Q3 order values rise 58%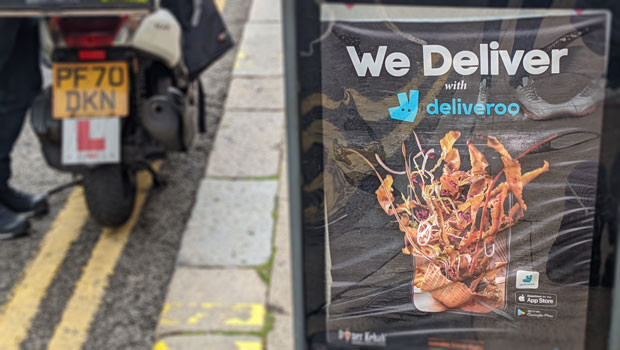 Food delivery company Deliveroo on Wednesday lifted annual growth forecasts after a strong rise in order gross value despite Covid curbs easing on restaurants during the year.
Third quarter gross transaction (GTV) value rose 58% year-on-year. Deliveroo said it expected its gross transactional value to rise by 60-70% this year, up from a previous forecast of 50-60%.
Chief executive Will Shu said Deliveroo made good progress in the quarter, including launching a new rapid grocery delivery service called Deliveroo Hop in partnership with UK supermarket chain Morrisons and given Amazon Prime customers access to its Deliveroo Plus programme.
"While we are mindful of current and potential macroeconomic disruptions and uncertainties, we expect further strong performance in the remainder of the year and we are increasing our full year GTV growth guidance," he said.
Order value during the quarter increased to £1.59bn as order numbers rose 64% to 74.6m. Average order size fell 4% to 21.4 pounds.