Deliveroo cautious on outlook, leaves guidance unchanged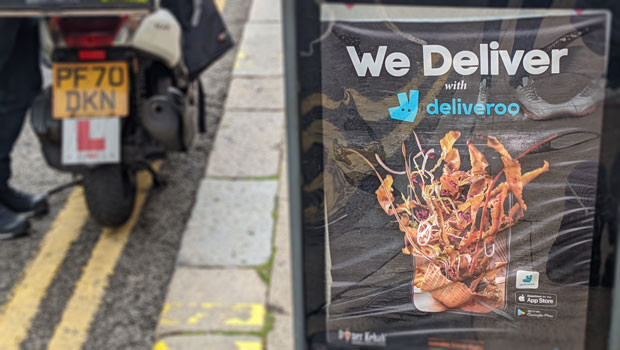 Deliveroo left its guidance for annual results unchanged amid economic uncertainty as the food delivery group reported a 12% increase in sales for the first quarter.
The company's gross transaction value (GTV) rose to £1.79bn from £1.62bn in the three months to the end of March from a year earlier, Deliveroo said in a trading update. The rate of growth was well below Deliveroo's target of 15-25% for the year.
Deliveroo said its outlook reflected uncertainty, especially in Europe, over inflation, consumer behaviour caused by the pandemic and the impact of the war in Ukraine. The company said it could adapt and that it still expected GTV to increase by its target rate but with growth concentrated in the second half.
Will Shu, Deliveroo's chief executive, said: "We delivered solid growth of 12% in Q1 2022, against a tough comparison base in Q1 2021, when many of our markets were still experiencing lockdown restrictions.
"Consumer behaviour may moderate during the year, and this is reflected in our guidance. We remain confident in our ability to adapt financially to any further changes in the macroeconomic environment."