UK manufacturing order books bounce back, finds CBI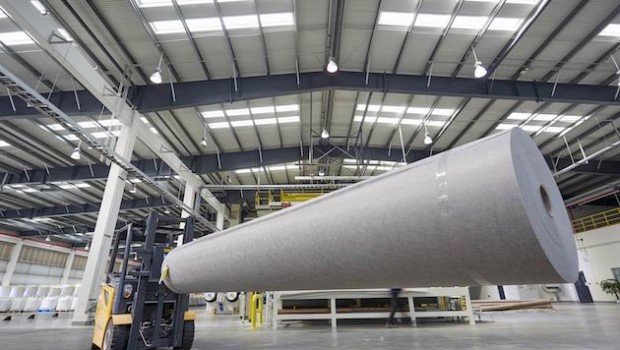 UK manufacturing order books have bounced back from their blip a month ago, research from the CBI has found.
The CBI industrial trends survey of 366 manufacturers found a balance of +6% more companies reporting their order books were "above normal" compared to those saying they were "below normal", up from the -1 balance in January. Economists expected a balance of -5.
Both total and export order books strengthened modestly on the previous month, the CBI found, but output growth slowed in the quarter to February.
Output expanded in nine out of 17 sub-sectors, with growth largely driven by the chemicals and food, drink, & tobacco sub-sectors, as motor vehicles & transport equipment and mechanical engineering sub-sectors were the main drags on growth.
Anna Leach, CBI Head of Economic Intelligence, said: "UK manufacturing activity has moderated at the same time as headwinds from Brexit uncertainty and a weaker global trading environment have grown.
Economist Samuel Tombs at Pantheon Macroeconomics said: "The pick-up in the total orders balance in February to its 2018 average level suggests that the recent downturn in manufacturing output is just a blip, but we doubt it is giving an accurate steer at present.
"Manufacturers are asked to report whether orders are above or below "normal" levels, meaning that the survey tends to be slow to reflect downturns that begin after extended periods of growth. For instance, the CBI's survey took about six more months than Markit's PMI to flag up the recession in 2008. As a result, we're still placing more weight on the latter, which pointed to output merely holding steady in January."
The CBI survey came on the same day as a warning from the manufacturing indsutry that if the government does not arrange a Brexit deal with before leaving it would be "catastrophic" for the sector and that applying zero tariffs on imported goods as a consequence would kill off certain sectors of industry "overnight".
Manufacturing output growth slowed in the quarter to February, while order books improved slightly, according to the latest monthly .
Output volume growth slowed in the three months to February to a pace roughly in line with its long-run average.
Manufacturers reported that stock adequacy picked up, but remained broadly in line with the long-run average. Meanwhile, expectations for price inflation in the next three months sped up to their quickest pace in a year.
UK manufacturers continue to be supported by the lower level of sterling, although weaker global economic momentum means less support for export orders from that front. But the continued threat of a no-deal Brexit poses the biggest risk to the outlook for UK manufacturers. For more detail, see our December economic forecast.