Manufacturers warn no-deal Brexit will 'kill off' some sectors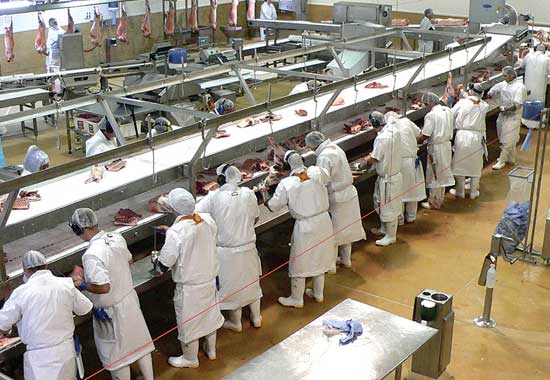 UK manufacturers have warned the government that leaving the EU without a deal would be "catastrophic" for the sector and that the prospect of applying zero tariffs on imported goods as a consequence would kill off certain sectors of industry "overnight".
Five out of 10 manufacturing companies feel leaving the EU with "no deal" would make the UK a less attractive location for manufacturing, according to a survey commissioned from YouGov by the UK manufacturer's trade body, which after 120 years is changing its name from EEF to Make UK.
Speaking at the body's 120th anniversary dinner, Dame Judith Hackitt, chair of Make UK, said: "Let me be clear for the press and for those hard Brexiteers who accuse us of scaremongering. This is very real and very serious."
The survey also revealed that since the referendum in 2016, companies had already taken a significant amount of production offshore, with almost two-thirds switching production elsewhere in the EU and just one fifth returning to the UK.
The financial impact of preparing for Brexit was also evident in the survey which revealed that around half of the companies surveyed had taken action to stockpile goods or, were considering doing so. Over half of the companies which had started stockpiling said they had experienced "some financial difficulty" in doing so.
"This is not a prospect that our sector can counter," added Hackitt.
"As our survey published this morning with YouGov shows, companies have already taken action to move production overseas and the prospect of leaving with no deal means the UK will be a far less attractive location for manufacturing in the future."
On the rebranding to Make UK, the industry body felt it was time for it to adopt a "modern name" in order to reflect the "world class innovation" undertaken by its member companies.