Trump could win Democrats' support as Republicans consider blocking tariffs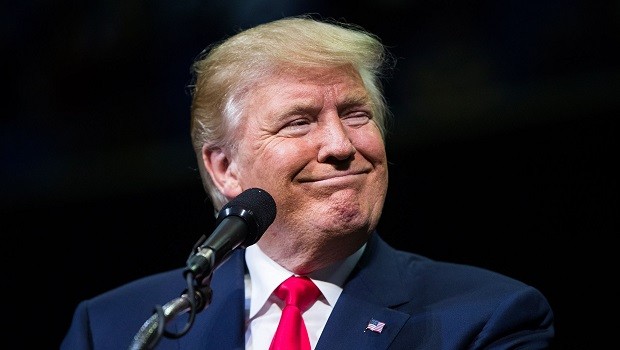 Influential Democratic lawmaker Elizabeth Warren may tip the balance in favour of the White House's planned international trade tariffs amid divisions within the Republican party on the measures.
Members of the Republican Party have openly discussed moving to block the proposed tariffs through the introduction of legislation designed to nullify any changes, but securing the votes to do so could now be even harder due to the unexpected support on the issue for President Trump from across the aisle.
Warren, Democratic senator for Massachusetts, said: "When President Trump says he's putting tariffs on the table, I think tariffs are one part of reworking our trade policy overall."
In a statement, the senator from Massachusetts explained that she believed the tariffs "take the right approach" but should focus on "countries like China that cheat constantly on foreign trade," rather than hitting all US trade partners.
Warren's words were at odds with those of a number of prominent Republicans, including senate majority leader Mitch McConnell, house speaker Paul Ryan and senator Ron Johnson, who had been vocal in voicing their concerns regarding the levies which were about to come into effect.
Republican senator Ron Johnson of Wisconsin said: "There's really a growing level of optimism because we were returning certainty to the American and Wisconsin economy. The talk of cancelling NAFTA and now imposing these steel tariffs have just interjected uncertainty into the economy where it just wasn't necessary."
Highlighting the stark opposition the President was facing from within his own party, last week 107 Republican members of congress signed a letter urging a policy rethink.
In parallel, Texas Republican Kevin Brady said: "We're urging the President to tailor these tariffs so American businesses can continue to trade fairly with our partners, sell American-made products to customers all over the world, and hire more workers here at home."