US open: Stocks lower as traders await FOMC minutes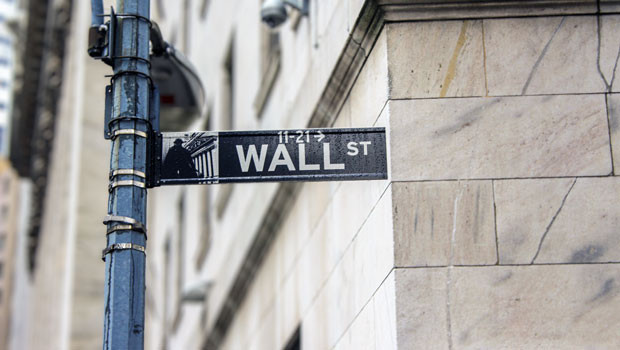 Wall Street stocks were in the red early on Tuesday as investors looked ahead to minutes from the FOMC's latest meeting.
As of 1555 GMT, the Dow Jones Industrial Average was down 0.21% at 35,077.15, while the S&P 500 lost 0.35% to 4,531.55 and the Nasdaq Composite came out the gate 0.78% weaker at 14,173.23.
The Dow opened 73.89 points lower on Tuesday, taking a bite out of gains recorded in the previous session.
Tuesday's primary focus will be on minutes from the Federal Reserve Open Markets Committee's latest meeting, scheduled for release at 1900 GMT. Traders will look for further signs that the central bank may be nearing the end of its aggressive interest rate hiking campaign after some key inflation data came in cooler-than-expected just last week.
Elsewhere on the macro front, the Chicago Federal Reserve's national activity index fell to -0.49 in October, down from -0.2 in September and its lowest reading for the last seven months.
On another note, sales of previously owned homes in the US dropped more than expected in October, according to data out Tuesday from the National Association of Realtors. Existing-home sales dropped by 4.1% last month to 3.79m, from 3.96m in September. Analysts were expecting a smaller fall to 3.90m. Compared with October 2022, sales were down 14.6% from 4.44m.
In the corporate space, retailer Kohl's reported a 5.2% decrease in net sales in its third quarter on Tuesday, amounting to $3.8bn, as comparable sales continued to decline. Elsewhere, Dick's Sporting Goods lifted its full-year outlook on Tuesday following a "strong" third quarter, while Best Buy cut its sales forecast as it issued a somewhat cautious outlook.
Chipmaker Nvidia and tech giant HP will report earnings after the close on Tuesday.
Reporting by Iain Gilbert at Sharecast.com
Dow Jones - Risers
Verizon Communications Inc. (VZ) $37.35 1.67%
Travelers Company Inc. (TRV) $174.96 1.66%
Visa Inc. (V) $251.55 0.63%
Coca-Cola Co. (KO) $57.72 0.57%
Unitedhealth Group Inc. (UNH) $537.63 0.47%
Merck & Co. Inc. (MRK) $102.97 0.28%
Johnson & Johnson (JNJ) $150.32 0.27%
McDonald's Corp. (MCD) $279.34 0.11%
Dow Chemical Co. (DOW) $51.71 0.06%
Dowdupont Inc. (DWDP) $0.00 0.00%
Dow Jones - Fallers
Intel Corp. (INTC) $43.92 -1.83%
Microsoft Corp. (MSFT) $371.59 -1.55%
Cisco Systems Inc. (CSCO) $47.67 -1.24%
Walgreens Boots Alliance, Inc. (WBA) $20.81 -1.05%
Home Depot Inc. (HD) $305.30 -0.94%
Goldman Sachs Group Inc. (GS) $336.44 -0.89%
Chevron Corp. (CVX) $143.10 -0.89%
Walt Disney Co. (DIS) $94.24 -0.84%
Amgen Inc. (AMGN) $263.28 -0.78%
3M Co. (MMM) $94.32 -0.70%
S&P 500 - Risers
Agilent Technologies Inc. (A) $123.40 8.26%
Mettler Toledo International (MTD) $1,106.38 5.35%
Waters Corp. (WAT) $274.58 5.23%
Newmont Corporation (NEM) $37.79 3.36%
DENTSPLY Sirona Inc. (XRAY) $30.82 2.94%
Medtronic Plc (MDT) $77.35 2.91%
Gen Digital Inc. (GEN) $21.39 2.89%
Danaher Corp. (DHR) $217.05 2.85%
Everest Group (EG) $409.09 2.35%
Thermo Fisher Scientific Inc. (TMO) $479.91 2.32%
S&P 500 - Fallers
Kohls Corp. (KSS) $21.87 -12.03%
Jacobs Solutions Inc. (J) $127.30 -7.07%
Vornado Realty Trust (VNO) $21.52 -4.23%
Sl Green Realty Corp. (SLG) $33.18 -4.19%
Nektar Therapeutics (NKTR) $0.50 -3.95%
Zions Bancorporation (ZION) $34.53 -3.49%
Charter Communications Inc. (CHTR) $398.80 -3.45%
Macy's Inc. (M) $14.47 -3.31%
CenturyLink Inc. (LUMN) $1.34 -3.26%
Whirlpool Corp. (WHR) $107.95 -3.08%
Nasdaq 100 - Risers
DENTSPLY Sirona Inc. (XRAY) $30.82 2.94%
Gen Digital Inc. (GEN) $21.39 2.89%
Tesla Inc (TSLA) $240.21 1.96%
Baidu Inc. (BIDU) $113.04 1.57%
Dish Network Corp. (DISH) $3.70 1.30%
Kraft Heinz Co. (KHC) $34.21 1.23%
J.B. Hunt Transport Services Inc. (JBHT) $179.64 1.00%
Check Point Software Technologies Ltd. (CHKP) $143.66 0.79%
Idexx Laboratories Inc. (IDXX) $476.06 0.66%
Expedia Group Inc. (EXPE) $135.53 0.47%
Nasdaq 100 - Fallers
Trip.com Group Limited (TCOM) $33.32 -9.14%
Sirius XM Holdings Inc (SIRI) $4.86 -5.54%
Liberty Global plc Series C (LBTYK) $16.72 -4.32%
Qurate Retail Inc. (QRTEA) $0.65 -3.47%
Charter Communications Inc. (CHTR) $398.80 -3.45%
Liberty Global plc Series A (LBTYA) $15.76 -3.37%
Amazon.Com Inc. (AMZN) $142.16 -2.72%
Paypal Holdings Inc (PYPL) $55.49 -2.63%
QUALCOMM Inc. (QCOM) $126.22 -2.54%
Applied Materials Inc. (AMAT) $148.79 -2.48%