US open: Stocks little changed heading into long weekend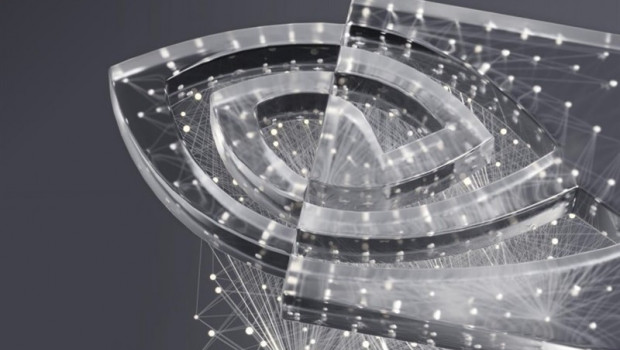 Wall Street's main market gauges were mixed near the mid-point of the session after the release of a weaker-than-expected reading on US retail sales and with investors cautious heading into the long weekend, not least due to the risk of surprises regarding the coronavirus in China.
Nonetheless, following an update from the World Health Organisation overnight on the Wuhan virus, Drs Adam Barker and Tara Raveendran at ShoreCap said the WHO's update showed that the "underlying dynamics" of the contagion, which was slowing down, had not changed despite the new methodology being used by Chinese officials that saw the reports number of cases spike on Thursday.
Against that backdrop, the Dow Jones Industrials was flat at 29,425.35, while the S&P 500 was rising by 0.12% to 3,378.05 and the Nasdaq Composite was ahead bt 0.32% to 9,742.67.
Looking past the headlines linked to the coronavirus, Oanda senior market analyst Craig Erlam commented: "stronger earnings season on Wall Street has provided a positive distraction for investors, desperate to find any reason to buy the dips.
"The US is on course to end the 2019 earnings recession a little earlier than expected which will come as a relief as companies outperform fourth quarter expectations."
Nvidia was a top gainer after the maker of graphics cards posted record sales of $968m for its latest quarter.
Shares of Roku were also higher on the back of the videostreaming outfit's stronger-than-expected quarterly report card and confident steer from management for the year ahead.
Kraft Heinz was under selling pressure after analysts at JP Morgan cut their target price for the stock from $34 to $29.
There was also some 'market chatter' to be heard around Tesla again being the most shorted stock and not Apple.
Economists were divided as to interpret the apparent weakness in the latest monthly retail sales report.
According to the Department of Commerce, the so-called 'control group', which excludes autos, construction materials, food, and gasoline was flat month-on-month in January and December's print was revised down by three tenths of a percentage point.
"Although consumer spending was unlikely to remain at the robust pace seen earlier in the year, a continuation of the recent soft trend in control would be a worrisome development for our outlook, which anticipates moderate gains in consumer spending throughout 2020," said analysts at Barclays.
On the flip-side, the preliminary reading on the University of Michigan's consumer confidence gauge for February came in at 100.9, up from 99.8 in the month before and expectations for a dip to 98.9, as the sub-index tracking consumers' expectations rose from 90.5 to 92.6.
Dow Jones - Risers
Visa Inc. (V) $209.56 1.04%
American Express Co. (AXP) $135.40 0.70%
Home Depot Inc. (HD) $243.56 0.50%
Procter & Gamble Co. (PG) $125.54 0.46%
Coca-Cola Co. (KO) $59.88 0.45%
Intel Corp. (INTC) $67.74 0.44%
Walmart Inc. (WMT) $117.77 0.28%
3M Co. (MMM) $160.16 0.25%
Merck & Co. Inc. (MRK) $82.10 0.15%
United Technologies Corp. (UTX) $153.25 0.12%
Dow Jones - Fallers
International Business Machines Corporation (CDI) (IBM) $152.04 -1.47%
Caterpillar Inc. (CAT) $137.80 -1.37%
Cisco Systems Inc. (CSCO) $46.77 -1.16%
Chevron Corp. (CVX) $110.39 -1.14%
Pfizer Inc. (PFE) $36.70 -0.62%
Verizon Communications Inc. (VZ) $58.32 -0.56%
Nike Inc. (NKE) $103.03 -0.33%
JP Morgan Chase & Co. (JPM) $137.51 -0.27%
Johnson & Johnson (JNJ) $149.70 -0.26%
Walt Disney Co. (DIS) $140.57 -0.23%
S&P 500 - Risers
Expedia Group Inc. (EXPE) $120.26 8.74%
Nvidia Corp. (NVDA) $288.82 6.66%
Digital Realty Trust (DLR) $130.22 2.92%
Intercontinental Exchange Inc (ICE) $96.34 2.28%
Booking Holdings Inc. (BKNG) $2,003.98 2.25%
Albemarle Corp. (ALB) $89.81 2.14%
Brighthouse Financial, Inc. (BHF) $46.81 1.79%
eBay Inc. (EBAY) $37.84 1.75%
Under Armour Inc. Class A (UAA) $17.04 1.69%
Hasbro Inc (HAS) $98.59 1.65%
S&P 500 - Fallers
Arista Networks Inc. (ANET) $220.13 -7.36%
Kraft Heinz Co. (KHC) $26.76 -3.64%
Borg Warner Inc. (BWA) $33.84 -3.53%
Ipg Photonics Corp. (IPGP) $145.02 -3.30%
American International Group Inc. (AIG) $49.56 -2.69%
National Oilwell Varco Inc. (NOV) $22.85 -2.10%
Freeport-McMoRan Inc (FCX) $12.35 -2.06%
DENTSPLY Sirona Inc. (XRAY) $57.00 -1.91%
IQVIA Holdings Inc. (IQV) $162.76 -1.83%
Mosaic Company (MOS) $19.14 -1.75%
Nasdaq 100 - Risers
Expedia Group Inc. (EXPE) $120.26 8.74%
Nvidia Corp. (NVDA) $288.82 6.66%
Booking Holdings Inc. (BKNG) $2,003.98 2.25%
eBay Inc. (EBAY) $37.84 1.75%
Hasbro Inc (HAS) $98.59 1.65%
Synopsys Inc. (SNPS) $163.30 1.20%
Mylan Inc. (MYL) $21.89 1.13%
Illumina Inc. (ILMN) $294.60 1.11%
Paypal Holdings Inc (PYPL) $121.79 1.06%
Take-Two Interactive Software Inc. (TTWO) $113.39 1.05%
Nasdaq 100 - Fallers
Kraft Heinz Co. (KHC) $26.76 -3.64%
Liberty Global plc Series C (LBTYK) $19.65 -2.99%
Liberty Global plc Series A (LBTYA) $20.51 -2.84%
DENTSPLY Sirona Inc. (XRAY) $57.00 -1.91%
Cognizant Technology Solutions Corp. (CTSH) $68.41 -1.72%
J.B. Hunt Transport Services Inc. (JBHT) $112.54 -1.48%
Skyworks Solutions Inc. (SWKS) $120.82 -1.44%
Broadcom Inc. (AVGO) $319.57 -1.36%
Wynn Resorts Ltd. (WYNN) $132.03 -1.19%
Seagate Technology Plc (STX) $55.16 -1.15%