US close: Stocks rise again after Fed minutes, retail earnings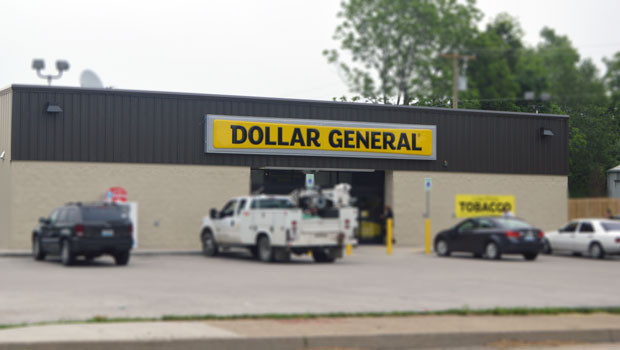 Wall Street stocks closed well into positive territory on Thursday, as investors continued to digest minutes from the FOMC's latest meeting, a second GDP estimate, and a number of retail earnings.
At the close, the Dow Jones Industrial Average was up 1.61% at 32,637.19, as the S&P 500 added 1.99% to 4,057.84 and the Nasdaq Composite was 2.68% firmer at 11,740.65.
The Dow closed 516.91 points higher on Thursday, extending gains recorded in the previous session as market participants digested minutes from the Federal Reserve's most recent policy meeting.
"The Fed minutes have stabilised equities, but have put pressure on the greenback in the short-term," said IG chief market analyst Chris Beauchamp.
"Contrary to expectations, the Fed seems content with the current pace of tightening, conscious that a bigger rise in rates increases the chance of a recession.
"This has helped the euro and sterling to reverse their morning weakness, although the sharply-diverging economic outlooks will reassert themselves in the coming weeks."
The latest Fed meeting was still in focus on Thursday, with the minutes revealing policymakers were supportive of 50-basis point rises as it moves its interest rate target "expeditiously towards neutral".
Most officials on the Federal Open Market Committee agreed that half-point increases would "likely be appropriate at the next couple of meetings" and added that "a number of participants" believed inflationary pressures "may no longer be worsening", although they added it was too soon to be sure.
On the macro front, the US economy shrank at a slightly quicker pace than previously thought, according to revised data from the Commerce Department, but underlying activity and pricing levels came in a tad better than initially expected.
Gross domestic product shrank at a quarterly annualised pace of 1.5% - one-tenth of a percentage point less than the preliminary estimate and two-tenths lower than expected by the consensus.
However, real final sales, which subtract the change in private inventories from GDP, were revised up from the so-called advance estimate of -0.6% to -0.4%.
Elsewhere, US initial jobless claims fell by a better-than-expected 8,000 in the week ended 21 May, dropping from an unrevised print of 218,000 to 210,000, according to the Labor Department.
On a non-seasonally adjusted basis, initial claims fell by 14,534 week-on-week to 183,927, with notable declines in California, Illinois, Kentucky, and New York.
The four-week moving average, which aims to strip out week-to-week volatility, came to 206,750, an increase of 7,250 from the previous week's unrevised average of 199,500, while continued claims for regular benefits rose 31,000 to 1.34m, maintaining their downtrend near the lowest level in over fifty years and remaining firmly below the 1.7m average in 2019.
Finally, US pending home sales slumped 9.10% year-on-year in April, according to the National Association of Realtors, marking an eleventh-consecutive month of declines.
In corporate news, shares in chipmaker Nvidia reversed earlier losses to close up 5.16%, despite issuing weaker-than-expected second-quarter guidance overnight.
Clothing discounter Burlington Stores was 8.69% higher even after it said total sales fell 12% in the first quarter, while department store behemoth Macy's rocketed 19.31% after it raised its full-year profit guidance despite an uncertain retail landscape.
Dollar General was 13.71% higher after it beat estimates with its latest quarterly figures, and issued some upbeat guidance for the full year.
On the downside, software firm Snowflake tumbled 4.5% after the group's guidance for operating margins came in narrower than originally expected.
Cloud computing company Nutanix plunged 22.97%, meanwhile, after it took the wraps off a disappointing outlook for the fourth quarter.
Reporting by Josh White at Sharecast.com. Additional reporting by Iain Gilbert.
Dow Jones - Risers
Boeing Co. (BA) $127.73 4.65%
Nike Inc. (NKE) $112.93 4.38%
Home Depot Inc. (HD) $302.81 3.15%
Intel Corp. (INTC) $43.48 3.03%
American Express Co. (AXP) $165.37 3.03%
Goldman Sachs Group Inc. (GS) $323.63 2.77%
Apple Inc. (AAPL) $143.78 2.32%
Visa Inc. (V) $208.73 2.31%
Walt Disney Co. (DIS) $105.61 2.28%
Cisco Systems Inc. (CSCO) $44.99 2.25%
Dow Jones - Fallers
Merck & Co. Inc. (MRK) $92.31 -1.54%
Verizon Communications Inc. (VZ) $50.99 -0.49%
Johnson & Johnson (JNJ) $179.46 -0.09%
Honeywell International Inc. (HON) $230.94 0.00%
Dowdupont Inc. (DWDP) $30.52 0.00%
Amgen Inc. (AMGN) $253.05 0.02%
Coca-Cola Co. (KO) $64.30 0.36%
Chevron Corp. (CVX) $176.59 0.67%
Travelers Company Inc. (TRV) $174.89 0.74%
Dow Chemical Co. (DOW) $67.84 0.80%
S&P 500 - Risers
Dollar Tree Inc (DLTR) $162.80 21.87%
Macy's Inc. (M) $22.92 19.31%
Dxc Technology Company (DXC) $34.16 15.99%
Dollar General Corp (DG) $222.13 13.71%
Norwegian Cruise Line Holdings Ltd (NCLH) $15.39 12.09%
Royal Caribbean Cr (RCL) $55.53 8.69%
Carnival Corp. (CCL) $13.21 8.46%
Bath & Body Works, Inc. (BBWI) $42.53 8.22%
Wynn Resorts Ltd. (WYNN) $64.43 7.89%
MGM Resorts International (MGM) $34.48 7.45%
S&P 500 - Fallers
Kraft Heinz Co. (KHC) $37.07 -7.05%
Medtronic Plc (MDT) $99.45 -5.78%
Centene Corp. (CNC) $81.89 -4.01%
CF Industries Holdings Inc. (CF) $96.71 -3.84%
Equinix, Inc. (EQIX) $669.98 -2.41%
Sba Communications Corp. (SBAC) $338.45 -2.28%
American Tower Corp (Reit) (AMT) $254.69 -2.15%
Ventas Inc. (VTR) $56.38 -1.91%
Realty Income Corp. (O) $68.07 -1.60%
McCormick & Co. (MKC) $91.97 -1.55%
Nasdaq 100 - Risers
Dollar Tree Inc (DLTR) $162.80 21.87%
Baidu Inc. (BIDU) $136.19 14.14%
Mercadolibre Inc. (MELI) $783.44 8.36%
Wynn Resorts Ltd. (WYNN) $64.43 7.89%
Trip.com Group Limited (TCOM) $21.09 7.87%
Tesla Inc (TSLA) $707.73 7.43%
Ulta Salon, Cosmetics & Fragrance Inc. (ULTA) $377.96 7.09%
Ross Stores Inc. (ROST) $86.99 6.92%
American Airlines Group (AAL) $17.24 6.88%
Marriott International - Class A (MAR) $170.13 6.66%
Nasdaq 100 - Fallers
Kraft Heinz Co. (KHC) $37.07 -7.05%
Regeneron Pharmaceuticals Inc. (REGN) $683.44 -1.08%
Gilead Sciences Inc. (GILD) $64.47 -0.83%
Incyte Corp. (INCY) $76.02 -0.64%
Align Technology Inc. (ALGN) $274.83 -0.63%
Vertex Pharmaceuticals Inc. (VRTX) $269.65 -0.44%
Biomarin Pharmaceutical Inc. (BMRN) $78.90 -0.09%
Cerner Corp. (CERN) $94.55 -0.04%
Alexion Pharmaceuticals Inc. (ALXN) $182.50 0.00%
Celgene Corp. (CELG) $108.24 0.00%