US close: Stocks mostly lower as consumer confidence drops to four-month low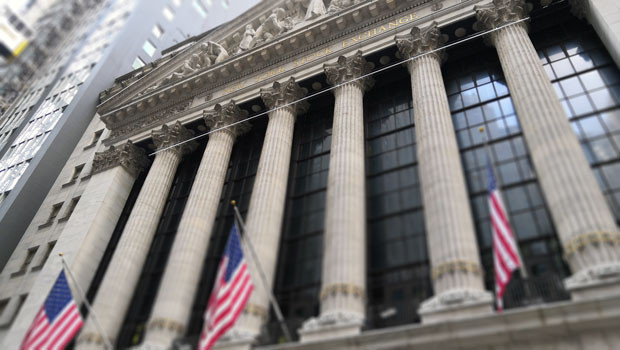 Wall Street stocks closed mostly lower on Tuesday as turmoil in China and declining consumer confidence weighed on sentiment.
At the close, the Dow Jones Industrial Average was up 0.01% at 33,852.53, while the S&P 500 lost 0.16% to 3,957.63 and the Nasdaq Composite saw out the session 0.59% weaker at 10,983.78.
The Dow closed just 3.07 points higher on Tuesday, narrowly halting further losses amid concerns about social unrest in China stemming from the nation's ongoing Covid-19 restrictions.
Stocks traded mostly lower after growing frustration in mainland China weighed on global markets around the world and briefly pushed West Texas Intermediate crude futures to their lowest level since December 2021. Both Brent and WTI futures have since changed direction and traded higher at the start of the session.
On the macro front, the Conference Board's consumer confidence index dropped to a four-month low of 100.2 in November, down from October's print of 102.5 amid an outlook that pointed to still "elevated" recession risks. Market participants were looking very closely at the outcome as they hope to glean some hints as to consumer health in the US.
Elsewhere, US home price inflation continued to slow in September, dragged lower by fast-rising interest and mortgage rates, surveys showed. The Federal Housing Finance Agency's house price index edged up at a seasonally adjusted month-on-month pace of 0.1% (consensus: -1.3%). In annual terms, meanwhile, the rate of increase in the index slowed from 11.9% to 11.0%. Elsewhere, the 20-city S&P Corelogic Case-Shiller home price index meanwhile fell by 1.5% versus August. That pushed the annual rate down from 12.9% to 10.4% (consensus: 10.7%).
Finally, the Dallas Federal Reserve's general business activity index for services in Texas rose slightly to -11 in November, up from a more than two-year low of -13.6 in the prior month.
In the corporate space, financial software firm Intuit beat first-quarter earnings and revenue estimates after the close, leading the group to raise its second-quarter guidance yet again.
Reporting by Iain Gilbert at Sharecast.com
Dow Jones - Risers
American Express Co. (AXP) $154.33 2.35%
Boeing Co. (BA) $175.32 2.03%
JP Morgan Chase & Co. (JPM) $136.56 1.64%
Chevron Corp. (CVX) $180.95 1.50%
Nike Inc. (NKE) $106.22 1.23%
Caterpillar Inc. (CAT) $235.05 1.21%
3M Co. (MMM) $126.13 1.20%
Dow Chemical Co. (DOW) $50.66 0.90%
Walgreens Boots Alliance, Inc. (WBA) $41.08 0.66%
Intel Corp. (INTC) $28.90 0.61%
Dow Jones - Fallers
Apple Inc. (AAPL) $141.17 -2.11%
Salesforce.Com Inc. (CRM) $151.68 -1.31%
Walt Disney Co. (DIS) $94.66 -1.05%
Visa Inc. (V) $208.89 -1.04%
Home Depot Inc. (HD) $315.81 -0.93%
Unitedhealth Group Inc. (UNH) $528.00 -0.80%
Procter & Gamble Co. (PG) $145.44 -0.76%
Johnson & Johnson (JNJ) $176.09 -0.70%
Microsoft Corp. (MSFT) $240.33 -0.59%
McDonald's Corp. (MCD) $271.41 -0.54%
S&P 500 - Risers
Bread Financial Holdings, Inc. (BFH) $40.23 5.59%
Under Armour Inc. Class A (UAA) $9.85 4.79%
Celanese Corp. (CE) $105.55 4.74%
Macerich Co (MAC) $12.99 4.68%
Carnival Corp. (CCL) $9.75 4.61%
Ralph Lauren Corp (RL) $112.63 4.36%
Norwegian Cruise Line Holdings Ltd (NCLH) $16.57 4.15%
PVH Corp. (PVH) $64.88 3.99%
Arconic Inc. (ARNC) $22.50 3.97%
Welltower Inc (WELL) $69.20 3.84%
S&P 500 - Fallers
Nektar Therapeutics (NKTR) $2.91 -6.13%
Illumina Inc. (ILMN) $208.57 -3.84%
Paypal Holdings Inc (PYPL) $77.64 -2.87%
Broadridge Fin Sol (BR) $142.89 -2.51%
Harley-Davidson Inc. (HOG) $46.00 -2.25%
Apple Inc. (AAPL) $141.17 -2.11%
Monster Beverage Corp (MNST) $99.79 -2.05%
Msci Inc. (MSCI) $485.86 -1.94%
Mettler Toledo International (MTD) $1,412.21 -1.92%
Hormel Foods Corp. (HRL) $48.16 -1.87%
Nasdaq 100 - Risers
JD.com, Inc. (JD) $53.25 6.69%
Baidu Inc. (BIDU) $99.64 5.28%
Trip.com Group Limited (TCOM) $29.20 3.88%
Qurate Retail Inc. (QRTEA) $2.19 3.79%
Expedia Group Inc. (EXPE) $102.45 2.81%
NetEase Inc. Ads (NTES) $68.79 2.72%
Wynn Resorts Ltd. (WYNN) $80.29 2.67%
American Airlines Group (AAL) $14.14 2.24%
Idexx Laboratories Inc. (IDXX) $408.96 2.21%
J.B. Hunt Transport Services Inc. (JBHT) $179.83 2.06%
Nasdaq 100 - Fallers
Illumina Inc. (ILMN) $208.57 -3.84%
Mercadolibre Inc. (MELI) $889.26 -3.48%
Paypal Holdings Inc (PYPL) $77.64 -2.87%
Apple Inc. (AAPL) $141.17 -2.11%
Monster Beverage Corp (MNST) $99.79 -2.05%
Fastenal Co. (FAST) $50.27 -1.80%
Gen Digital Inc. (GEN) $22.62 -1.78%
Synopsys Inc. (SNPS) $323.66 -1.66%
Seagate Technology Plc (STX) $51.45 -1.64%
Amazon.Com Inc. (AMZN) $92.42 -1.63%