US close: Stocks finish firmer even as jobless claims rise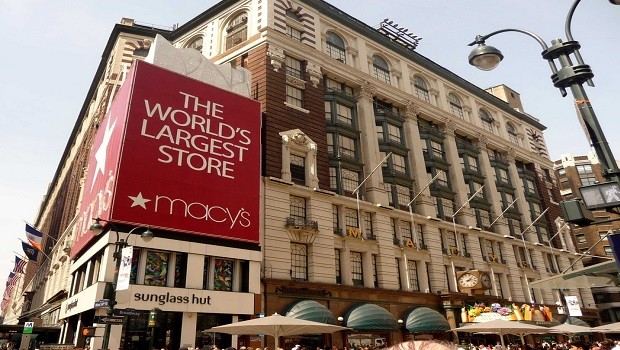 Wall Street stocks closed higher on Thursday, even amid the ever-growing number of fresh Covid-19 cases across the US, and a surprise increase in jobless claims.
At the close, the Dow Jones Industrial Average was up 0.15% at 29,483.23, as the S&P 500 rose 0.39% to 3,581.87, and the Nasdaq Composite finished ahead 0.87% at 11,904.71.
The Dow closed 44.81 points higher on Thursday, clawing back some of the losses it recorded in the previous session after the US coronavirus death toll topped 250,000.
Headlines doing the rounds on Thursday were mixed, with Pfizer announcing that a final analysis showed that its vaccine candidate was 95% effective against the coronavirus.
At the same time, New York City authorities announced they would close schools as a result of the rising number of new cases, which had now topped 161,160 across the country, up 26% week-on-week, according to Johns Hopkins University.
Preliminary studies on the University of Oxford and AstraZeneca vaccine candidate, meanwhile, showed a similar immune response among all adults.
Also in focus on Thursday was the week's all-important initial jobless claims data from the Department of Labor, which rose by 31,000 to 742,000 over the week ended 14 November.
That was worse than the expected print of 710,000 on the Street, and far from the pre-pandemic average of 200,000 weekly claims.
Secondary unemployment claims - those which were not being filed for the first time - did continue falling at a steady clip, dropping by 429,000 to 6.37 million.
Still on the macro front, the Philadelphia Fed's manufacturing index edged lower to 26.3 in November, down from 32.3 in October but better than the expected print of 22.
Elsewhere, the Conference Board's leading index for the US increased by 0.7% in October to 108.2, following a 0.7% increase in September and a 1.6% increase in August.
Lastly, sales of existing homes in October soared well past expectations, rising 4.3% month-on-month and 26.6% annually, according to the National Association of Realtors.
In the corporate space, Macy's rose 2.11% even after reporting a 20% fall in same-store sales amid the Covid-19 pandemic.
Williams-Sonoma was ahead 3.98% and Haynes International added 0.95%, ahead of both firms posting earnings after the close.
Dow Jones - Risers
Raytheon Technologies Corporation (RTX) $71.11 2.30%
Walmart Inc. (WMT) $152.12 2.03%
Chevron Corp. (CVX) $85.73 1.72%
Intel Corp. (INTC) $45.62 1.24%
Boeing Co. (BA) $205.67 1.17%
Coca-Cola Co. (KO) $53.13 0.99%
Microsoft Corp. (MSFT) $212.42 0.63%
Apple Inc. (AAPL) $118.64 0.52%
Exxon Mobil Corp. (XOM) $37.40 0.51%
Home Depot Inc. (HD) $270.93 0.41%
Dow Jones - Fallers
Unitedhealth Group Inc. (UNH) $337.00 -2.18%
Walt Disney Co. (DIS) $141.72 -1.51%
Walgreens Boots Alliance, Inc. (WBA) $37.85 -0.99%
Travelers Company Inc. (TRV) $133.87 -0.37%
Cisco Systems Inc. (CSCO) $41.17 -0.36%
Pfizer Inc. (PFE) $36.19 -0.36%
McDonald's Corp. (MCD) $215.11 -0.19%
Verizon Communications Inc. (VZ) $60.21 -0.18%
Johnson & Johnson (JNJ) $147.14 -0.16%
Visa Inc. (V) $207.57 -0.13%
S&P 500 - Risers
Coty Inc. Class A (COTY) $6.25 17.92%
L Brands Inc (LB) $39.58 17.67%
Fluor Corp. (FLR) $15.84 7.83%
Devon Energy Corp. (DVN) $13.55 6.27%
Macerich Co (MAC) $9.21 5.86%
Simon Property Group Inc. (SPG) $80.63 5.25%
Helmerich & Payne Inc. (HP) $20.77 4.96%
Fiserv Inc. (FISV) $113.02 4.68%
Diamondback Energy Inc. (FANG) $39.44 4.50%
Wells Fargo & Co. (WFC) $26.16 4.39%
S&P 500 - Fallers
Robert Half International Inc. (RHI) $62.32 -4.67%
Centene Corp. (CNC) $63.61 -3.56%
Estee Lauder Co. Inc. (EL) $241.92 -3.36%
Anthem Inc (ANTM) $312.78 -3.27%
CIGNA Corp. (CI) $204.74 -2.93%
Westrock Company (WRK) $42.59 -2.72%
Humana Inc. (HUM) $407.49 -2.69%
McKesson Corp. (MCK) $171.94 -2.60%
Evergy, Inc. (EVRG) $53.69 -2.40%
AES Corp. (AES) $20.88 -2.29%
Nasdaq 100 - Risers
Fiserv Inc. (FISV) $113.02 4.68%
NetEase Inc. Ads (NTES) $89.22 4.35%
Mercadolibre Inc. (MELI) $1,370.30 3.96%
Wynn Resorts Ltd. (WYNN) $98.75 3.25%
Workday, Inc. (WDAY) $230.80 3.22%
Xilinx Inc. (XLNX) $132.96 3.01%
Idexx Laboratories Inc. (IDXX) $457.19 2.96%
Electronic Arts Inc. (EA) $120.14 2.82%
Tesla Inc (TSLA) $499.27 2.60%
eBay Inc. (EBAY) $49.78 2.58%
Nasdaq 100 - Fallers
Baidu Inc. (BIDU) $136.48 -3.93%
Vertex Pharmaceuticals Inc. (VRTX) $211.97 -2.02%
Booking Holdings Inc. (BKNG) $2,010.97 -1.64%
Amgen Inc. (AMGN) $224.67 -1.36%
Incyte Corp. (INCY) $81.69 -1.27%
Qurate Retail Inc. (QRTEA) $8.83 -1.23%
Henry Schein Inc. (HSIC) $63.50 -1.15%
Alexion Pharmaceuticals Inc. (ALXN) $122.05 -1.15%
Walgreens Boots Alliance, Inc. (WBA) $37.85 -0.99%
Ross Stores Inc. (ROST) $110.20 -0.99%