US close: Stocks dip amid 'dovish' Fedspeak with focus trained on G 20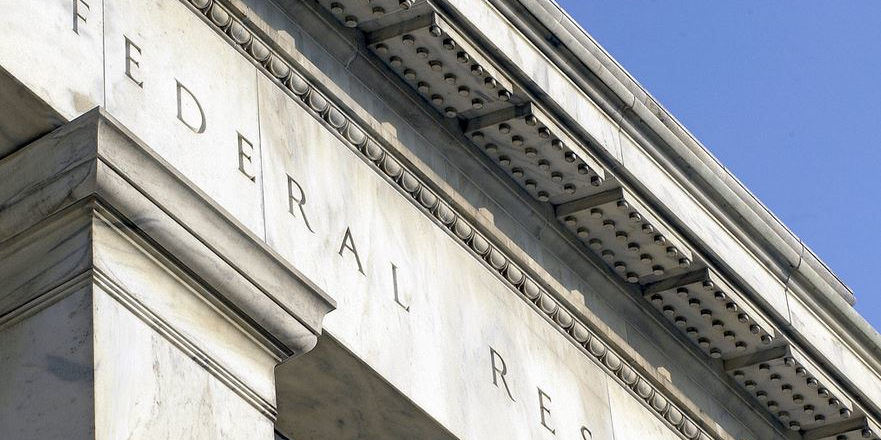 Stocks finished slightly lower at the end of the week amid a flurry of 'dovish' remarks from top US central bank officials, even as markets kept a close eye on remarks out of Washington and Beijing ahead of an expected meeting between the US and Chinese Presidents on the margins of the G-20 leaders' summit in Japan scheduled for the following week.
In remarks to Bloomberg TV ahead of the opening bell, US central bank vice-chairman Richard Clarida said that rate-setters would act "as appropriate to sustain the expansion".
He was followed by Atlanta Fed chief James Bullard, who said that cutting rates now would help the country "navigate" an increasingly risky environment, and Minneapolis Fed boss Neel Kashkari who said he had argued for an immediate one-off 50 basis point cut in the Fed funds rate at Wednesday's FOMC meeting.
Their remarks came as some economists, including those at Barclays and Citi, were recommending a 50 basis point cut in the Fed funds rate at July's Federal Open Market Committee meeting.
Against that backdrop, by the end of the New York trading day, the Dow Jones Industrials had drifted 0.13% lower to 26,719.13, alongside an identical decline for the S&P 500 to 2,950.46 while the Nasdaq Composite was down by 0.04% at 8.031.71.
The S&P 500 was 2.2% higher on the week, having notched up a fresh record high in the process.
In parallel, August gold futures on COMEX added 0.23% to $1,400.10/oz. and various analysts could be heard pointing out to clients the possibility for further gains, including those at Citi, who spied a possible move towards $1,500.9-1,600.0/oz. for over the next 12 months.
Related to the above, Oanda sernior market analyst Craig Erlam said: "If this week has shown anything, it's that we're once again very reliant on central banks for returns.
"US stocks are back at record highs and we very much have central banks to thank for that. The markets had already been on a decent run from various comments in recent weeks but Draghi put the icing to the cake on Tuesday and Powell added the sprinkles on Wednesday."
For their part, the day before strategists at Bank of America-Merrill Lynch had told clients: "The "fat pitch": Fed dovish + no G20 trade war escalation means stay long risk; "fat pitch" in H2 = short US dollar [...] everyone believes that 2% on the US Treasury is a rational price, and 3000 on the S&P500 is an irrational price."
To take note of, Friday was quadruple witching day on Wall Street, with quarterly futures and options for individual stocks and indices all set to expire.
Investors were also already looking out to the 28-29 June G-20 leaders summit in Osaka, Japan, where the US President and his Chinese counterpart, Xi Jinping, were due to meet.
Ahead of that meeting, on Friday US vice-president Michael Pence chose to postpone a follow-up report on his October speech on religious freedom in China, in what some market commentary labelled as a small olive branch to Beijing.
But in parallel, the Commerce Department blacklisted five Chinese supercomputing firms, including at least one with links to the People's Liberation Army.
Corporate news flow was light on Friday, with shares in CarMax in the headlines and its shares running up by 3% after the second-hand car retailer beat analysts' estimates for its fiscal first quarter profits and sales.
The latest readings on the economy on the other hand were mixed, with a survey of conditions in the US factory and services sectors weakening a bit further but figures for new home sales printing ahead of forecasts.
IHS Markit's composite US Purchasing Managers' Index came in at a 50.6 for May, versus a reading of 50.9 in April.
Existing home sales were up 2.5% to a seasonally-adjusted annual rate of 5.34m, according to Commerce, beating expectations for a 1.2% increase. On the year, however, sales were down 1.1%.
Dow Jones - Risers
Unitedhealth Group Inc. (UNH) $252.28 1.82%
Exxon Mobil Corp. (XOM) $77.69 1.41%
Verizon Communications Inc. (VZ) $57.79 0.75%
Walmart Inc. (WMT) $111.13 0.73%
Nike Inc. (NKE) $85.75 0.60%
Intel Corp. (INTC) $47.46 0.57%
Chevron Corp. (CVX) $124.93 0.52%
International Business Machines Corp. (IBM) $139.20 0.25%
Caterpillar Inc. (CAT) $133.89 0.19%
Pfizer Inc. (PFE) $43.67 0.16%
Dow Jones - Fallers
Walt Disney Co. (DIS) $140.23 -1.26%
United Technologies Corp. (UTX) $128.75 -0.98%
Home Depot Inc. (HD) $209.39 -0.88%
Walgreens Boots Alliance, Inc. (WBA) $52.45 -0.81%
Boeing Co. (BA) $371.84 -0.81%
JP Morgan Chase & Co. (JPM) $109.44 -0.68%
Cisco Systems Inc. (CSCO) $57.03 -0.66%
Procter & Gamble Co. (PG) $111.24 -0.48%
Travelers Company Inc. (TRV) $151.47 -0.47%
McDonald's Corp. (MCD) $204.26 -0.42%
S&P 500 - Risers
Humana Inc. (HUM) $270.39 4.40%
Baker Hughes, A Ge Company Class A (BHGE) $25.20 3.33%
Carmax Inc. (KMX) $85.64 3.18%
PVH Corp. (PVH) $93.26 3.13%
L Brands Inc (LB) $24.59 2.80%
Alexion Pharmaceuticals Inc. (ALXN) $132.39 2.76%
Valero Energy Corp. (VLO) $81.92 2.71%
IQVIA Holdings Inc. (IQV) $158.64 2.69%
Philip Morris International Inc. (PM) $79.22 2.64%
Edison International (EIX) $65.43 2.56%
S&P 500 - Fallers
Sealed Air Corp. (SEE) $41.70 -4.51%
Altria Group Inc. (MO) $48.00 -4.50%
Carnival Corp. (CCL) $46.63 -4.45%
Align Technology Inc. (ALGN) $283.56 -4.10%
Kroger Co. (KR) $22.24 -3.85%
Snap On Inc. (SNA) $161.75 -3.67%
International Flavors & Fragrances Inc. (IFF) $145.71 -3.35%
Royal Caribbean Cr (RCL) $114.84 -3.28%
Alexandria Real Estate Equities Inc. (ARE) $145.30 -3.10%
Coty Inc. Class A (COTY) $13.08 -3.04%
Nasdaq 100 - Risers
Alexion Pharmaceuticals Inc. (ALXN) $132.39 2.76%
DENTSPLY Sirona Inc. (XRAY) $58.88 2.52%
Incyte Corp. (INCY) $88.70 2.46%
Electronic Arts Inc. (EA) $95.33 2.30%
Biomarin Pharmaceutical Inc. (BMRN) $87.91 1.79%
Biogen Inc (BIIB) $239.09 1.75%
Amgen Inc. (AMGN) $187.11 1.65%
Symantec Corp. (SYMC) $20.84 1.36%
Dollar Tree Inc (DLTR) $112.19 1.26%
Gilead Sciences Inc. (GILD) $69.38 1.18%
Nasdaq 100 - Fallers
Align Technology Inc. (ALGN) $283.56 -4.10%
T-Mobile Us, Inc. (TMUS) $75.70 -2.86%
Micron Technology Inc. (MU) $33.25 -2.64%
Sirius XM Holdings Inc (SIRI) $5.60 -2.44%
Xilinx Inc. (XLNX) $112.14 -2.28%
Paypal Holdings Inc (PYPL) $116.21 -2.17%
J.B. Hunt Transport Services Inc. (JBHT) $88.91 -2.16%
Intuit Inc. (INTU) $261.51 -1.93%
Fastenal Co. (FAST) $32.60 -1.93%
Broadcom Inc. (AVGO) $273.99 -1.81%