US close: Stocks bounce even as analysts mull outlook for trade talks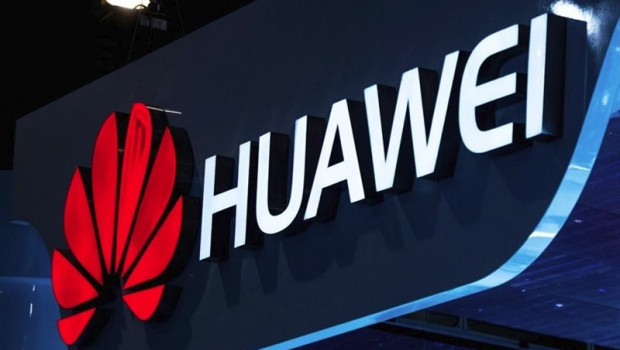 Stocks on Wall Street staged a small bounce ahead of the long Memorial Day weekend, after the US President indicated he would be willing to ease restrictions on Chinese telco giant Huawei as part of a broader agreement on trade with the Asian giant.
He was followed by Chinese trade envoy Cui Tiankai, who told Bloomberg TV that Beijing was committed to reaching a deal with Washington but also ready to retaliate if needed.
"If we made a deal, I can imagine Huawei being included in some form or some part of a trade deal," Trump had told White House reporters on Thursday evening, as he predicted a swift end to the ongoing trade tensions.
Analysts at Barclays Research were less sure, telling clients on Friday afternoon: "Toughening rhetoric on both sides not only makes our standoff scenario (sustained tariffs on $200bn of Chinese import plus retaliation measures) but also a potential escalation scenario (tariffs on all Chinese imports and tit-for-tat retaliation) more likely by the day."
Strategists at Bank of America-Merrill Lynch were slightly more positive however, saying one day before that they did not expect Donald Trump to escalate the trade war further and that there was more upside to be had in risk assets over the summer, although they expected stock markets to put in a top by 2020.
By the end of trading, the Dow Jones Industrial Average was up 0.37% to 25,585.69, while the S&P 500 was ahead by 0.14% to 2,826.06 and the Nasdaq Composite was trading 0.11% higher at 7,637.01.
The Dow opened 114 points higher ahead of the Memorial Day long weekend as Donald Trump indicated that a trade deal with Beijing could lift the newly instituted restrictions on the Chinese firm.
Elsewhere, a separate report revealed the Department of Commerce was considering tariffs on nations that undervalued their currencies to the disadvantage of US firms.
While no countries met Commerce's specific criteria at this time, Washington has considered China a manipulator of its yuan for a while now.
On the data front, durable goods orders in the US dropped sharply last month, weighed down by falls in those for automobiles and parts, civilian aircraft and for telecommunications equipment, with some economists concluding that the data reinforced the argument for the Federal Reserve to cut rates.
According to the US Department of Commerce, total orders for goods made to last more than three years fell at a month-on-month pace of 2.1% in April to reach $248.4bn - a slightly larger decline than the 2% predicted by economists.
That same report also showed new orders for core US-made capital goods falling by more than expected in April, providing further evidence that manufacturing and the broader economy were slowing.
Orders for non-defence capital goods excluding aircraft dropped by 0.9% in April versus the month before, as demand weakened almost across the board.
Data for March was also revised down to show a rise of 0.3% instead of the increase of 1.0% previously reported.
In corporate news, shares in US retailer Foot Locker tumbled 15.96% after posting weaker-than-expected first-quarter earnings on Friday, leading the athletic apparel designer it to trim its full-year profit guidance.
Snapchat parent company Snap saw shares put on 3.96% following news that the social media service was in talks with major record labels to allow users to add music to their posts, while software outfit Autodesk slumped 4.91% on the back of a surprise first-quarter loss.
Dow Jones - Risers
Home Depot Inc. (HD) $193.63 2.48%
JP Morgan Chase & Co. (JPM) $109.78 0.98%
Walmart Inc. (WMT) $102.67 0.80%
Verizon Communications Inc. (VZ) $59.32 0.76%
United Technologies Corp. (UTX) $131.43 0.73%
Visa Inc. (V) $162.73 0.70%
Travelers Company Inc. (TRV) $147.94 0.68%
Boeing Co. (BA) $355.16 0.60%
Unitedhealth Group Inc. (UNH) $247.72 0.46%
Exxon Mobil Corp. (XOM) $74.12 0.42%
Dow Jones - Fallers
International Business Machines Corp. (IBM) $132.35 -2.98%
Dowdupont Inc. (DWDP) $31.10 -2.02%
Chevron Corp. (CVX) $118.71 -1.54%
Goldman Sachs Group Inc. (GS) $193.00 -1.29%
Walt Disney Co. (DIS) $132.82 -0.77%
Johnson & Johnson (JNJ) $138.92 -0.67%
McDonald's Corp. (MCD) $197.77 -0.60%
Nike Inc. (NKE) $82.16 -0.58%
Caterpillar Inc. (CAT) $122.90 -0.53%
Coca-Cola Co. (KO) $49.64 -0.48%
S&P 500 - Risers
Total System Services Inc. (TSS) $113.45 13.88%
Intuit Inc. (INTU) $257.48 6.70%
HP Inc (HPQ) $20.02 4.27%
Wabtec Corp. (WAB) $65.46 3.31%
Brighthouse Financial, Inc. (BHF) $37.76 3.28%
Mohawk Inds Inc. (MHK) $145.89 2.96%
Abiomed Inc. (ABMD) $270.39 2.95%
Target Corp. (TGT) $81.57 2.73%
Qorvo, Inc. (QRVO) $62.30 2.70%
Raymond James Fin Corp. (RJF) $86.85 2.49%
S&P 500 - Fallers
Foot Locker Inc. (FL) $44.40 -18.08%
Devon Energy Corp. (DVN) $27.00 -7.92%
Concho Resouces Inc. (CXO) $101.25 -7.86%
Apache Corp. (APA) $27.33 -7.32%
Hess Corp. (HES) $59.47 -7.21%
Halliburton Co. (HAL) $22.98 -7.15%
Helmerich & Payne Inc. (HP) $50.48 -6.71%
Eog Resources Inc. (EOG) $87.16 -6.19%
Chipotle Mexican Grill Inc. (CMG) $662.60 -6.15%
ConocoPhillips (COP) $59.91 -4.98%
Nasdaq 100 - Risers
Intuit Inc. (INTU) $257.48 6.70%
Vodafone Group Plc ADS (VOD) $15.99 2.76%
Workday, Inc. (WDAY) $210.72 2.63%
Biomarin Pharmaceutical Inc. (BMRN) $89.07 2.41%
Mercadolibre Inc. (MELI) $592.55 2.05%
T-Mobile Us, Inc. (TMUS) $77.27 1.66%
Skyworks Solutions Inc. (SWKS) $69.53 1.56%
Incyte Corp. (INCY) $81.75 1.55%
Alexion Pharmaceuticals Inc. (ALXN) $127.15 1.45%
Cognizant Technology Solutions Corp. (CTSH) $61.87 1.29%
Nasdaq 100 - Fallers
Autodesk Inc. (ADSK) $161.22 -4.91%
Ctrip.Com International Ltd. Ads (CTRP) $35.18 -3.51%
QUALCOMM Inc. (QCOM) $66.21 -3.00%
Tesla Inc (TSLA) $190.63 -2.49%
J.B. Hunt Transport Services Inc. (JBHT) $89.26 -1.94%
Lam Research Corp. (LRCX) $181.90 -1.91%
Ross Stores Inc. (ROST) $92.78 -1.83%
NetEase Inc. Ads (NTES) $255.98 -1.61%
Broadcom Inc. (AVGO) $255.94 -1.60%
Fastenal Co. (FAST) $30.86 -1.53%