US close: Markets mixed as investors sift through mountain of data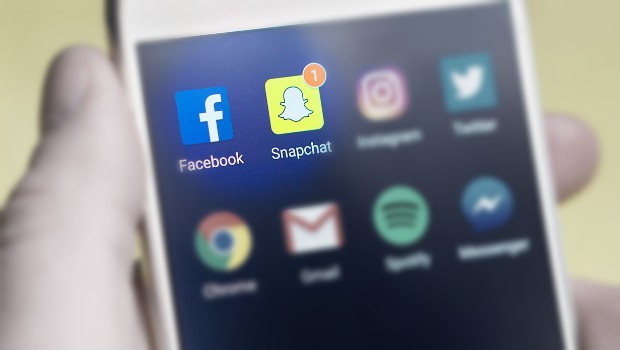 US stocks finished mixed on Thursday as investors digested a slew of data releases, amid ongoing worries about Sino-US relations.
The Dow Jones Industrial Average was up 0.027% at 25,709.94, while the S&P 500 slipped 0.087% to 2,808.48 and the Nasdaq 100 slid 0.19% to 7,243.01.
Relations between the US and China were back in focus following a report that a meeting between US President Donald Trump and Chinese President Xi Jinping to sign an agreement to end their trade war will not take place this month and is likely to be delayed until April at the earliest.
Bloomberg cited people familiar with the matter as saying that despite claims of progress in talks by both sides, a hoped-for summit at Trump's Mar-a-Lago resort will now take place at the end of April if it happens at all.
One source said China was pressing for a formal state visit rather than a lower-key appearance just to sign a trade deal, while another said Xi Jinping's staff have scrapped planning for a potential flight to the US following a trip to Europe later this month.
"There's been a quick swoon in European stock markets and US futures in recent trade after news broke that a meeting between US President Donald Trump and President Xi Jinping has been pushed back, dashing any hopes of an end to the trade tensions this month," said David Cheetham, chief market analyst at XTB, earlier.
"The news isn't a major negative shock in itself but with stock markets on both sides of the Atlantic close to their year-to-date highs it comes at a potentially key time and will test the mettle of bulls who have enjoyed control of the tape in recent months."
Investors were also mulling the latest data out of China, with growth in the country's industrial output slowing to a 17-year low in the first two months of the year.
Industrial production growth slowed to 5.3% year-on-year from 6.2% in December, missing expectations of 5.6%.
However, fixed asset investment growth picked up to 6.1% year-on-year in February from 5.9% in December, in line with consensus.
Retail sales data was also in line with growth of 8.2% in February from 9% in December.
On the macro front, the latest figures from the Department of Labor showed US import prices increased at a 0.6% month-on-month pace in February versus consensus of 0.3% following an upwardly revised gain of 0.1% for January.
The preliminary estimate for January had shown a drop of 0.5%.
Fuel import prices climbed by 4.9% versus the previous month, while non-fuel import prices were unchanged.
Nonetheless, compared a year ago the import price index was down by 1.3%, versus where it stood at one year ago, when it was up by 3.3%.
On the export side of the equation, prices rose by 0.6%, breaking three consecutive months of declines, led by a 0.7% rise in those for non-agricultural goods.
Meanwhile, initial jobless claims rose by 6,000 from the previous week to 229,000, versus expectations for a level of 225,000.
The four-week moving average came in at 223,750, down 2,500 from the previous week's 226,250.
"Slightly unfriendly seasonals explain this modest rise in claims, which should reverse next week," said Ian Shepherdson, chief economist at Pantheon Macroeconomics.
"The trend in claims has nudged higher as growth has slowed, thanks mostly to the fading of the tax cuts and the hit to manufacturing from China's slowdown and the trade war.
"Right now the trend probably is about 225k, but we expect it to creep higher until mid-spring, by which point we think manufacturing will be close to bottoming and the transition to a slower but sustainable post tax-cut rate of growth of consumers' spending is complete."
Shepherdson said that it was not the end-of-the-cycle surge in claims, which he believed was more likely to come next year, or as late as 2021.
New home sales data was also out, with figures from the Commerce Department showing a drop to 607,000 in January from an upwardly-revised 652,000 in December, below consensus expectations of 622,000.
In corporate news, Snapchat owner Snap Inc surged 12.24% after BTIG upgraded the stock to 'buy' from 'neutral'.
General Electric racked up solid gains of 2.79%, despite issuing 2019 guidance on Wednesday that fell short of analysts' expectations.
Electric car maker Tesla nudged up 0.35% as it appointed Zachary Kirkhorn as its new chief financial officer, replacing Deepak Ahuja.
Facebook was in the red by 1.85% following a report in the New York Times that a grand jury under the supervision of prosecutors from the Eastern District of New York had subpoenaed records from at least two hardware manufacturers, who had data-sharing partnerships with the company.
Johnson & Johnson was 1% weaker as the company was ordered to pay $29m to a woman who claimed its baby powder gave her terminal cancer.