US close: Markets mixed as Apple fails to fire up investors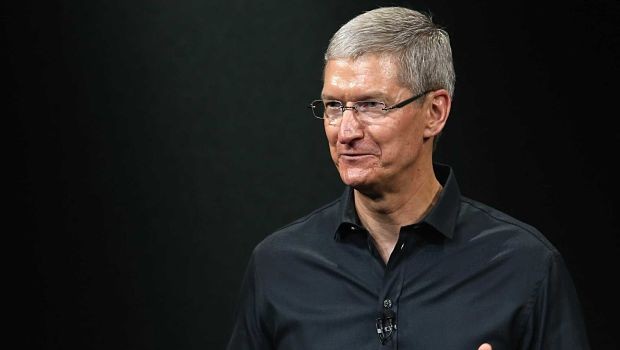 Trading on Wall Street finished on a mixed note on Wednesday, as investors poo-pooed tech giant Apple's annual product release event, and reacted to the release of a weaker-than-expected reading on the producer price index for August.
The Dow Jones Industrial Average was up 0.11% at 25,998.92 and the S&P 500 added 0.04% tp 2,888.92, while the Nasdaq 100 fell 0.26% to 7,488.06.
Trade relations between the US and China were likely to remain in focus after it emerged on Tuesday that Beijing will ask the World Trade Organisation for permission to impose sanctions on the US next week over an anti-dumping dispute that dates back to 2013.
"With China involving the WTO in the dispute and the US preparing more tariffs - and threatening an eventual tariff on all imports - it doesn't appear this threat is going away any time soon and is something we should just get used to," said Oanda analyst Craig Erlam earlier.
"This could work to the advantage of the EU with Trump engaging in negotiations in an attempt to forge closer trade ties, remove barriers and eliminate the apparent need for new tariffs."
As far as Apple was concerned, CMC Markets analyst Michael Hewson noted widespread speculation of an upgrade to the £1k iPhone X, with the release of the iPhone XS, ahead of the launch event during the afternoon.
"Not only that, we'll probably get upgrades to the iPhone 8, as well as a new Apple Watch, along with some upgrades to the various tablet versions, though the iPad mini may well be on borrowed time given we haven't seen an upgrade to that since 2015."
Hewson was mostly right, with the Californian tech behemoth taking the wraps off two updated versions of the iPhone X - the XS and the XS Max - as well as a pared-down version called the XR, and a new Apple Watch.
But investors showed their disdain for the largely iterative designs, and there was no word on the iPad product range.
Apple shares finished down 1.24%.
Elsewhere, Bausch Health surged 13.88% after saying it has reached an agreement in a patent dispute over 550 mg tables of Xifaxan, a treatment for irritable bowel syndrome.
Managed-care provider WellCare Health Plans was likely to be in focus following news that it will replace XL Group in the S&P 500, though its shares were down 1.73%.
Meanwhile, shares of T-Mobile US and Sprint were active, rising 3.05% and 3.78% respectively, after the Federal Communications Commission paused its 180-day clock for reviewing the merger of the two companies.
Dow Jones - Risers
Walgreens Boots Alliance, Inc. (WBA) $70.38 2.39%
Boeing Co. (BA) $353.41 2.36%
Caterpillar Inc. (CAT) $144.27 1.58%
Procter & Gamble Co. (PG) $83.09 1.34%
Merck & Co. Inc. (MRK) $69.86 1.13%
Visa Inc. (V) $146.57 0.74%
Chevron Corp. (CVX) $115.79 0.67%
Unitedhealth Group Inc. (UNH) $262.67 0.62%
Johnson & Johnson (JNJ) $139.36 0.61%
Coca-Cola Co. (KO) $46.24 0.48%
Dow Jones - Fallers
3M Co. (MMM) $206.71 -2.39%
Apple Inc. (AAPL) $221.07 -1.24%
Dowdupont Inc. (DWDP) $69.24 -1.20%
JP Morgan Chase & Co. (JPM) $113.08 -1.18%
Goldman Sachs Group Inc. (GS) $228.15 -0.89%
Home Depot Inc. (HD) $211.98 -0.87%
Travelers Company Inc. (TRV) $126.89 -0.75%
Walmart Inc. (WMT) $95.97 -0.69%
American Express Co. (AXP) $107.89 -0.40%
Cisco Systems Inc. (CSCO) $46.89 -0.30%
S&P 500 - Risers
Discovery Inc. Class A (DISCA) $30.70 7.68%
Discovery Inc. Class C (DISCK) $28.36 7.18%
Spectra Energy Corp. (SE) $13.24 6.69%
Altria Group Inc. (MO) $63.43 6.66%
Freeport-McMoRan Inc (FCX) $13.63 4.52%
Netflix Inc. (NFLX) $369.95 3.94%
Cimarex Energy Co (XEC) $89.17 3.66%
Coca-Cola European Partners Limited (CCE) $44.83 3.61%
Keurig Dr Pepper Inc. (KDP) $24.01 3.58%
Diamond Offshore Drilling Inc. (DO) $17.44 3.50%
S&P 500 - Fallers
Micron Technology Inc. (MU) $41.74 -4.27%
SunTrust Banks Inc. (STI) $71.36 -3.81%
Comerica Inc. (CMA) $94.95 -3.44%
Lam Research Corp. (LRCX) $150.37 -3.24%
Tenet Healthcare Corp. (THC) $28.73 -2.61%
KLA-Tencor Corp. (KLAC) $102.90 -2.58%
Southwest Airlines Co. (LUV) $61.37 -2.56%
Regions Financial Corp. (RF) $19.15 -2.54%
Wells Fargo & Co. (WFC) $55.92 -2.51%
M&T Bank Corp. (MTB) $174.45 -2.48%
Nasdaq 100 - Risers
Tesla Inc (TSLA) $290.54 3.97%
Netflix Inc. (NFLX) $369.95 3.94%
T-Mobile Us, Inc. (TMUS) $67.92 3.05%
Western Digital Corp. (WDC) $56.57 2.89%
Gilead Sciences Inc. (GILD) $73.97 2.41%
Walgreens Boots Alliance, Inc. (WBA) $70.38 2.39%
Henry Schein Inc. (HSIC) $82.88 2.36%
Kraft Heinz Co. (KHC) $59.12 2.35%
JD.com, Inc. (JD) $27.63 1.99%
Biomarin Pharmaceutical Inc. (BMRN) $98.58 1.93%
Nasdaq 100 - Fallers
Asml Holdings N.V. (ASML) $175.37 -4.36%
Micron Technology Inc. (MU) $41.74 -4.27%
Maxim Integrated Products Inc. (MXIM) $57.57 -4.10%
Lam Research Corp. (LRCX) $150.37 -3.24%
KLA-Tencor Corp. (KLAC) $102.90 -2.58%
Analog Devices Inc. (ADI) $91.02 -2.39%
Facebook Inc. (FB) $162.00 -2.37%
American Airlines Group (AAL) $39.26 -2.29%
Applied Materials Inc. (AMAT) $38.39 -2.02%
Skyworks Solutions Inc. (SWKS) $84.37 -1.70%