US close: Markets finish Wednesday well into the green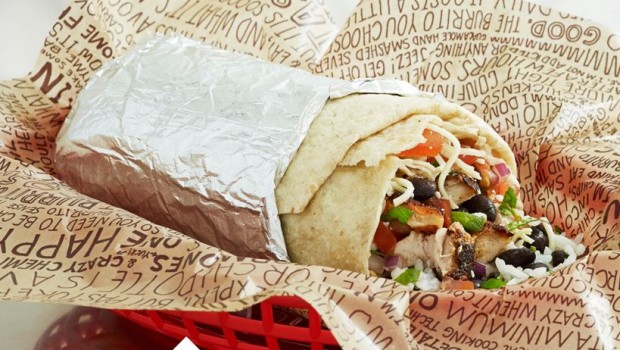 Markets recorded another positive session on Wall Street on Wednesday, although there was some volatility after the release of the latest inflation figures.
The Dow Jones Industrial Average finished ahead 1.03% at 24,893.49, the S&P 500 rose 1.34% at 2,698.63, and the Nasdaq 100 was up 1.85% at 6,675.03.
Wednesday's hotly-awaited CPI report revealed that the cost of living in the US held steady last month, buoyed by unusually large increases in clothing and medical care prices, with the former rising at their quickest pace since 1990.
Consumer prices edged past economists' forecasts, despite much ballyhooed revisions to the government's seasonal adjustment factors which had been expected to contribute to a small decline in the rate of advance in prices.
The rate of gains in headline consumer prices was at 2.1% year-on-year in January, according to the Bureau of Labor Statistics, against consensus forecasts for 2.0% - unchanged from the month before.
At the 'core' level, CPI came in at 1.8% against consensus expectations for 1.7%, which was also the same as in the month before.
When compared to December, CPI was 0.5% higher, led by a higher cost of gasoline at 5.7%, apparel at 0.8%, and medical care services at 0.6%.
"The expectation is that there won't be any nasty upside surprises from CPI this time round. The year-on-year comparison should be quite flattering due to a high reading for January 2017," said Jim Reid at Deutsche Bank earlier in the week.
Also out on Wednesday was the revelation that January retail sales fell 0.3%, well below the consensus forecast for growth of 0.2%.
Sales excluding automobiles and the control measure were both unchanged, but also well below consensus of 0.5% and 0.4% growth, respectively.
"We thought the consensus here was optimistic, given the softer Redbook chainstore sales numbers last month, but the core data are a bit weaker still than we expected," said Ian Shepherdson, chief economist at Pantheon Macroeconomics.
"Note too that prior sales were revised down by a net 0.4%, which will subtract 0.2 percentage points from the headline Q4 GDP growth number.
"The numbers were hit by a bigger drop in auto sales than was implied by the manufacturers' volume numbers, and a 2.4% plunge in sales of building materials, mean-reverting after their post-hurricane leap."
On the corporate front, Fossil Group rocketed ahead 87.72% after the watchmaker released better-than-expected earnings late on Tuesday.
Elsewhere, Chipotle Mexican Grill saw a 15.35% bump after it said Brian Nicol, who was chief executive of Yum! Brands subsidiary Taco Bell, will be its new CEO from March.
Hilton Worldwide Holdings managed gains of 3.32% after its fourth-quarter profits outshone market expectations.
Molson Coors Brewing added 6.27%, while Dr Pepper Snapple lost 0.9%.
Dow Jones - Risers
Nike Inc. (NKE) $67.96 3.17%
Goldman Sachs Group Inc. (GS) $262.58 2.76%
International Business Machines Corp. (IBM) $154.76 2.66%
Caterpillar Inc. (CAT) $158.06 2.66%
JP Morgan Chase & Co. (JPM) $115.03 2.31%
Visa Inc. (V) $120.83 2.10%
Cisco Systems Inc. (CSCO) $42.09 2.09%
Intel Corp. (INTC) $45.38 2.07%
Apple Inc. (AAPL) $167.37 1.84%
American Express Co. (AXP) $96.23 1.77%
Dow Jones - Fallers
McDonald's Corp. (MCD) $159.99 -1.48%
Verizon Communications Inc. (VZ) $49.51 -1.14%
Procter & Gamble Co. (PG) $80.69 -1.01%
Johnson & Johnson (JNJ) $129.73 -0.22%
Coca-Cola Co. (KO) $44.10 -0.20%
Merck & Co. Inc. (MRK) $54.90 -0.00%
Exxon Mobil Corp. (XOM) $76.46 0.21%
3M Co. (MMM) $232.00 0.28%
Chevron Corp. (CVX) $113.63 0.30%
Walt Disney Co. (DIS) $104.60 0.46%
S&P 500 - Risers
Chipotle Mexican Grill Inc. (CMG) $289.91 15.35%
Interpublic Group of Companies Inc. (IPG) $24.49 10.22%
Alexion Pharmaceuticals Inc. (ALXN) $123.20 8.10%
Freeport-McMoRan Inc (FCX) $19.12 7.42%
Endo International Plc (ENDP) $6.73 6.49%
Under Armour Inc. Class A (UAA) $17.77 6.35%
Molson Coors Brewing Co. Class B (TAP) $80.51 6.27%
Hanesbrands Inc. (HBI) $21.14 6.07%
Lam Research Corp. (LRCX) $183.01 6.06%
Hess Corp. (HES) $45.37 6.00%
S&P 500 - Fallers
Biogen Inc (BIIB) $296.08 -6.60%
HCP Inc. (HCP) $21.77 -4.52%
GGP Inc (GGP) $21.76 -2.64%
W.W. Grainger Inc. (GWW) $264.74 -2.44%
Southern Co. (SO) $43.58 -2.33%
Ventas Inc. (VTR) $49.62 -2.17%
Centerpoint Energy Inc. (CNP) $26.19 -2.17%
Duke Energy Corp. (DUK) $75.48 -2.08%
Vornado Realty Trust (VNO) $66.05 -2.05%
PG&E Corp. (PCG) $39.07 -1.88%
Nasdaq 100 - Risers
Alexion Pharmaceuticals Inc. (ALXN) $123.20 8.10%
Lam Research Corp. (LRCX) $183.01 6.06%
Align Technology Inc. (ALGN) $246.34 5.40%
Cintas Corp. (CTAS) $164.36 5.31%
JD.com, Inc. (JD) $46.86 5.19%
Applied Materials Inc. (AMAT) $51.96 4.86%
Baidu Inc. (BIDU) $235.89 4.56%
Nvidia Corp. (NVDA) $241.42 3.78%
Facebook Inc. (FB) $179.52 3.68%
Biomarin Pharmaceutical Inc. (BMRN) $84.54 3.64%
Nasdaq 100 - Fallers
Biogen Inc (BIIB) $296.08 -6.60%
Expedia Inc. (EXPE) $100.10 -1.63%
Take-Two Interactive Software Inc. (TTWO) $106.56 -1.13%
Fiserv Inc. (FISV) $138.40 -0.45%
Cerner Corp. (CERN) $62.22 -0.43%
Tesla Inc (TSLA) $322.31 -0.42%
Wynn Resorts Ltd. (WYNN) $164.16 -0.30%
Twenty-First Century Fox Inc Class A (FOXA) $36.55 -0.08%
Twenty-First Century Fox Inc Class B (FOX) $36.18 -0.03%
Ulta Salon, Cosmetics & Fragrance Inc. (ULTA) $206.76 -0.01%