US close: Markets finish mixed as Covid cases continue rising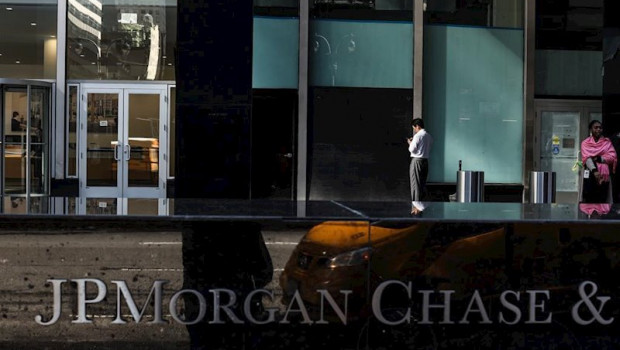 Wall Street stocks closed in a mixed state on Monday, after another record spike in new Covid-19 cases in Florida at the weekend.
The Dow Jones Industrial Average ended the session up 0.04% at 26,085.80, while the S&P 500 slipped 0.94% to 3,155.22 and the Nasdaq Composite was 2.13% weaker at 10,390.84.
It was a turbulent session for the Dow, which had opened more than 300 points higher before climbing even further, followed by a sharp drop in afternoon trading.
A rosier sentiment had initially carried over from Friday, as news about a potential coronavirus treatment bolstered investor sentiment around prospects for the economic recovery.
The southern state of Florida reported a total of 15,299 new Covid-19 cases on Sunday, marking the single highest single-day total for any US state since the pandemic began, while the US as a whole has reported more than 60,000 new cases every day for the last three days.
"Traders are a little bullish on the back of the Pfizer-BioNTech story," said CMC Markets analyst David Madden earlier, referring to the development of a potential Covid-19 treatment by the two American drugmakers.
"The health crisis is still a serious issue but for now, it is taking a backseat to the possibility that big pharma companies might be able to tackle the problem.
"Florida has been one of the worst-hit states, and it has seen a 4.7% increase in the number of new cases, and while its seven day average is 4.4%."
Tech stocks turned around sharply to close lower, having enjoyed some bumper gains at the open, with Apple closing down 0.46%, Amazon falling 3%, Netflix sliding 4.23%, and Tesla 3.08% weaker.
Pfizer and BioNTech, meanwhile, were both well into the green by 4.08% and 10.55% respectively, after the pharma groups said two of their vaccine candidates to protect against the coronavirus had received fast track designation status from the Food and Drug Administration.
Investors were also looking ahead to the start of earnings season this week, with JPMorgan, Citigroup and Wells Fargo all set to report second-quarter earnings in about 24 hours time.
Of the three banking giants, JPMorgan was up 1.43%, while Citigroup slipped 0.84% and Wells Fargo was off 0.24%.
Chipmakers were in focus after Analog Devices made an offer to buy Maxim Integrated as part of a $21bn all-stock deal, with the former falling 5.82% and the latter rising 8.11%.
PepsiCo was up 0.33% after reporting that while second-quarter beverage revenues had taken a hit as a result of the coronavirus outbreak, snack food stockpiling helped the company beat expectations and provide a small boost to risk appetite.
Dow Jones - Risers
Pfizer Inc. (PFE) $35.21 4.08%
Unitedhealth Group Inc. (UNH) $299.71 2.91%
Caterpillar Inc. (CAT) $130.57 2.00%
Johnson & Johnson (JNJ) $145.21 1.99%
Goldman Sachs Group Inc. (GS) $208.88 1.62%
JP Morgan Chase & Co. (JPM) $97.65 1.43%
3M Co. (MMM) $154.80 1.28%
Merck & Co. Inc. (MRK) $77.35 0.81%
International Business Machines Corporation (CDI) (IBM) $119.20 0.72%
American Express Co. (AXP) $93.56 0.35%
Dow Jones - Fallers
Microsoft Corp. (MSFT) $207.07 -3.09%
Walt Disney Co. (DIS) $116.22 -2.61%
Visa Inc. (V) $189.02 -1.83%
Intel Corp. (INTC) $58.58 -1.60%
Cisco Systems Inc. (CSCO) $45.93 -1.56%
Boeing Co. (BA) $175.65 -1.56%
Nike Inc. (NKE) $96.46 -1.56%
Walgreens Boots Alliance, Inc. (WBA) $39.58 -1.35%
Walmart Inc. (WMT) $129.52 -0.89%
Raytheon Technologies Corporation (RTX) $59.35 -0.49%
S&P 500 - Risers
Wynn Resorts Ltd. (WYNN) $81.26 9.62%
Mohawk Inds Inc. (MHK) $76.60 8.70%
Maxim Integrated Products Inc. (MXIM) $69.29 8.11%
CF Industries Holdings Inc. (CF) $29.75 5.80%
Mosaic Company (MOS) $12.95 5.28%
Pfizer Inc. (PFE) $35.21 4.08%
FMC Technologies Inc. (FTI) $7.33 3.82%
Albemarle Corp. (ALB) $81.56 3.38%
Boston Properties Inc. (BXP) $90.22 3.24%
Laboratory Corporation of America Holdings (LH) $178.26 3.23%
S&P 500 - Fallers
Fortinet Inc. (FTNT) $131.12 -10.07%
Analog Devices Inc. (ADI) $117.25 -5.82%
Carnival Corp. (CCL) $15.28 -5.45%
Salesforce.Com Inc. (CRM) $188.34 -5.30%
Adobe Systems Inc. (ADBE) $442.47 -5.09%
Autodesk Inc. (ADSK) $231.86 -5.07%
Norwegian Cruise Line Holdings Ltd (NCLH) $15.60 -4.88%
Diamondback Energy Inc. (FANG) $37.10 -4.70%
Take-Two Interactive Software Inc. (TTWO) $146.82 -4.61%
Twitter Inc (TWTR) $33.82 -4.46%
Nasdaq 100 - Risers
Wynn Resorts Ltd. (WYNN) $81.26 9.62%
Maxim Integrated Products Inc. (MXIM) $69.29 8.11%
CSX Corp. (CSX) $68.64 1.63%
Cognizant Technology Solutions Corp. (CTSH) $56.46 1.22%
Henry Schein Inc. (HSIC) $57.85 1.21%
Fastenal Co. (FAST) $43.38 0.81%
Kraft Heinz Co. (KHC) $32.51 0.71%
Dish Network Corp. (DISH) $32.05 0.56%
PACCAR Inc. (PCAR) $75.64 0.53%
Dollar Tree Inc (DLTR) $92.31 0.48%
Nasdaq 100 - Fallers
Analog Devices Inc. (ADI) $117.25 -5.82%
Workday, Inc. (WDAY) $184.77 -5.67%
Mercadolibre Inc. (MELI) $981.97 -5.20%
Adobe Systems Inc. (ADBE) $442.47 -5.09%
Autodesk Inc. (ADSK) $231.86 -5.07%
JD.com, Inc. (JD) $62.30 -5.04%
Take-Two Interactive Software Inc. (TTWO) $146.82 -4.61%
Netflix Inc. (NFLX) $525.50 -4.23%
Activision Blizzard Inc. (ATVI) $77.95 -4.09%
Nvidia Corp. (NVDA) $402.09 -4.07%