US close: Markets finish higher as earnings deluge begins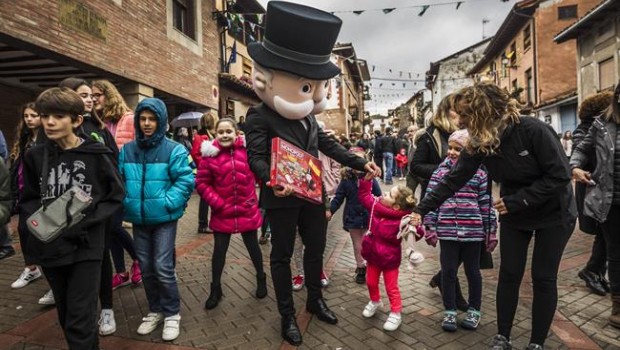 US markets finished in the green on Tuesday, after a session in which investors were busy sifting through an avalanche of corporate earnings amid uncertainty around the potential fallout from stricter US sanctions on Iran.
The Dow Jones Industrial Average ended the session up 0.55% at 26,656.39, the S&P 500 added 0.88% to 2,933.68, and the Nasdaq 100 was ahead 1.26% at 7,810.71.
At the opening bell earlier, the Dow had added 65 points following news that the US would remove exceptions allowing eight countries to purchase oil from Iran without the threat of sanctions.
Waivers for China, India, Japan, South Korea and Turkey would now expire in May, meaning each nation could face US sanctions if they continued to do business with Iran.
Trump's decision was intended to bring Iran's oil exports to nil, blocking the government from its main source of revenue.
Analysts at Barclays Research said recent developments posed a "material" upside risk to their forecast for Brent crude oil to average $70 a barrel in 2019, but not for the longer term, given the increased responsiveness of non-OPEC and US tight oil output to any shortfall in supplies.
However, they also now saw an increased risk of conflict in the Middle East.
Oil prices continued to ride the crest of the sanction-fuelled wave, with Brent crude last 0.43% higher at $74.36 per barrel, and West Texas Intermediate ahead 0.86% at $66.12.
Oil prices had jumped more than 2% on Monday, hitting their highest levels in six months amid intensifying concerns about global supplies and the knock-on effect that they might have on the outlook for global growth and inflation.
Elsewhere, Donald Trump's approval rating dropped five points since the release of special counsel Robert Mueller's report into the 2016 election, equaling his presidency's low-water mark, according to a poll from Politico/Morning Consult.
Only 39% of voters were approving of the job Trump was doing as president, down from the 44% in last week's poll and tying his previous lowest-ever approval rating recorded in mid-August 2017, following the outbreak of violence in Charlottesville, Virginia.
On the data front, the FHFA House Price Index reported a 0.3% month-on-month increase in US house prices in February.
From February 2018 to February 2019, house prices were up 4.9%.
Sales of new US single-family homes, meanwhile, jumped to a near 18-month high in March, boosted by lower mortgage rates and house prices.
The Commerce Department revealed that new home sales had risen 4.5% to a seasonally adjusted annual rate of 692,000 units in March, the highest level seen since November 2017 in the third consecutive monthly increase.
February's sales pace was revised down to 662,000 units from the previously reported 667,000 units.
Finally, manufacturing activity in the fifth Fed district moderated in April, according to the latest survey from the Richmond Fed.
The composite index fell from 10 in March to 3 in April, weighed down by slightly negative readings in the indexes for both shipments and new orders but buoyed by a positive reading for the third component index, employment.
In corporate news, Hasbro shares rocketed 14.23% higher after the toy manufacturer reported an uptick in franchising revenues, while Centene climbed 4.64% thanks to improved guidance on the back of a first quarter profit and revenue beat.
The Coca-Cola Company effervesced, adding 1.75% after its first-quarter revenues came in ahead of analysts' estimates as sales of its water, sports drinks and zero sugar beverages surged.
Procter & Gamble slid 2.71% despite increasing its full-year guidance as strong demand and higher prices helped the consumer goods giant deliver a strong third quarter, while Twitter soared 15.71% after reporting higher first-quarter earnings and revenues as its active user numbers increased.
"Today marks the start of an earnings deluge on Wall Street as the season gets into full swing," said Markets.com analyst Neil Wilson.
"Boeing, Amazon, Tesla, Facebook, Microsoft and around 150 more S&P 500 companies are reporting this week.
"So far earnings season has been pretty positive - three-quarters of companies reporting so far beating expectations, albeit those expectations were not very high in the first place."