US close: Johnson&Johnson and Boeing drag on Wall Street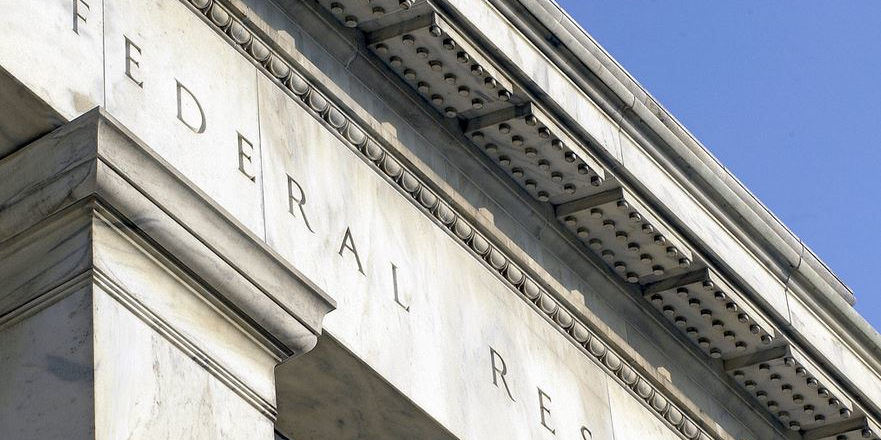 Shares on Wall Street fell back at the end of the week, amid sharp selling in stock of Boeing and Johnson&Johnson, and amid somewhat hawkish remarks from two top US central bank officials, although a third one, the Federal Reserve's vice-chairman, appeared to leave the door open to another rate cut.
In the background meanwhile, traders were waiting on an expected key vote in the UK Parliament at the weekend and digesting mixed economic data out of China overnight.
Yet otherwise, the market spotlight was on a speech from Federal Reserve vice chairman, Richard Clarida, that analysts had said could push debt yields higher; but in the event the policymaker echoed his boss's, Jerome Powell's, line that rate-setters would "act as appropriate" to keep the expansion going.
"Global disinflationary pressures cloud the outlook for U.S. inflation," Clarida said, adding that "[the Federal Open Market Committee] "will proceed on a meeting-by-meeting basis to assess the economic outlook as well as the risks to the outlook, and it will act as appropriate to sustain growth."
By the end of trading, the Dow Jones Industrials had fallen by 0.95% to 26,770.20, while the S&P 500 slipped by 0.39% to 2,986.20 and the Nasdaq Composite gave back 0.83% to 8,089.54.
Despite Friday's dip, the S&P 500 ended the week higher.
The yield on the benchmark two-year US Treasury note meanwhile fell by three basis points to 1.57%.
Speaking before Clarida, Dallas Fed chair Robert Kaplan reportedly said that he was anticipating one more interest rate cut before the year was out, but added that he did not expect the central bank to enter into a fully-fledged easing cycle and that it is "not my job" to do whatever financial markets expect on interest rates.
Kaplan added that he was "agnostic" going into the October meeting of the Federal Open Market Committee.
Also speaking on Friday, his counterpart at the Kansas City Fed, Esther George, a policy hawk, said the economy did not require further interest rate cuts.
Data released overnight showed economic growth in China slowing to a year-on-year pace of 6.0% in the third quarter, which was a smidgen below forecasts and the slowest clip since the early 1990s.
Despite that, December copper on COMEX added 1.48% to $2.6360/oz..
In other economic news, the Conference Board's index of leading economic indicators dipped by 0.1% on the month in September (consensus: 0.1%), but the think-tank said it pointed to continued, even if slower, growth.
On the corporate front meanwhile, fashion retailers including Gap, L Brands, and Macy's were all lower on the back of recommendation downgrades out of Credit Suisse, alongside a drop in stock of Victoria's Secret after its head of stores stepped down.
Weighing on the Dow Industrials, shares of Johnson&Johnson got hammered after the consumer goods giant said it would recall a single lot of its iconic baby powder after detecting traces of chrysotile asbestos.
Boeing stock was also walloped, following reports that in an internal e-mail, one of the jet-maker's staff said he might have unintentionally misled the Federal Aviation Authority in regards to the air worthiness of the manufacturer's 737-Max.
American Express shares were also unwanted, despite news of a better than expected third quarter performance out of the credit card outfit, which posted quarterly earnings per share of $2.08 (consensus: $2.03) on the back of $11.0bn in sales (consensus: $10.94bn), although they remained within striking distance of their 52-week highs.
Coca Cola on the other hand only managed to meet analysts' estimates for third quarter adjusted EPS of $0.56, although on the top line it did manage a beat with revenues of $9.5bn (consensus: $9.45bn).
Dow Jones - Risers
Coca-Cola Co. (KO) $54.78 1.84%
Verizon Communications Inc. (VZ) $61.05 1.06%
Merck & Co. Inc. (MRK) $84.68 1.05%
McDonald's Corp. (MCD) $208.50 0.80%
Procter & Gamble Co. (PG) $117.47 0.72%
Unitedhealth Group Inc. (UNH) $245.34 0.69%
Travelers Company Inc. (TRV) $141.36 0.63%
Nike Inc. (NKE) $96.10 0.57%
Home Depot Inc. (HD) $237.93 0.49%
Apple Inc. (AAPL) $236.41 0.48%
Dow Jones - Fallers
Boeing Co. (BA) $344.00 -6.79%
Johnson & Johnson (JNJ) $127.70 -6.22%
American Express Co. (AXP) $116.76 -1.96%
Microsoft Corp. (MSFT) $137.41 -1.63%
Visa Inc. (V) $175.71 -1.25%
Walgreens Boots Alliance, Inc. (WBA) $55.30 -1.14%
Walt Disney Co. (DIS) $130.89 -1.12%
Caterpillar Inc. (CAT) $130.71 -1.03%
United Technologies Corp. (UTX) $136.80 -0.99%
Intel Corp. (INTC) $51.36 -0.96%
S&P 500 - Risers
Kansas City Southern (KSU) $145.25 7.26%
Intuitive Surgical Inc. (ISRG) $566.25 6.96%
State Street Corp. (STT) $63.34 6.10%
E*TRADE Financial Corp. (ETFC) $40.85 4.64%
People's United Financial Inc. (PBCT) $16.46 4.31%
CenturyLink Inc. (CTL) $12.44 3.32%
Crown Castle International (CCI) $144.06 3.21%
Republic Services Inc. (RSG) $88.24 2.47%
PPG Industries Inc. (PPG) $124.23 2.47%
Genuine Parts Co. (GPC) $101.35 2.45%
S&P 500 - Fallers
L Brands Inc (LB) $16.31 -9.89%
Boeing Co. (BA) $344.00 -6.79%
Johnson & Johnson (JNJ) $127.70 -6.22%
Netflix Inc. (NFLX) $275.30 -6.15%
Dxc Technology Company (DXC) $26.44 -5.23%
Micron Technology Inc. (MU) $43.47 -4.46%
Macy's Inc. (M) $15.12 -4.18%
Under Armour Inc. Class A (UAA) $19.69 -4.04%
Gap Inc. (GPS) $16.88 -3.93%
TripAdvisor Inc. (TRIP) $37.42 -3.89%
Nasdaq 100 - Risers
Intuitive Surgical Inc. (ISRG) $566.25 6.96%
Biomarin Pharmaceutical Inc. (BMRN) $69.15 1.84%
PACCAR Inc. (PCAR) $72.04 1.77%
Liberty Global plc Series A (LBTYA) $25.80 1.26%
Hologic Inc. (HOLX) $49.92 1.17%
Celgene Corp. (CELG) $102.95 1.13%
American Airlines Group (AAL) $28.22 1.04%
Ross Stores Inc. (ROST) $114.13 0.97%
Citrix Systems Inc. (CTXS) $101.52 0.72%
T-Mobile Us, Inc. (TMUS) $81.60 0.68%
Nasdaq 100 - Fallers
Netflix Inc. (NFLX) $275.30 -6.15%
Micron Technology Inc. (MU) $43.47 -4.46%
Qurate Retail Inc. (QRTEA) $9.52 -4.03%
Baidu Inc. (BIDU) $103.74 -3.63%
Ctrip.Com International Ltd. Ads (CTRP) $29.38 -3.42%
Ulta Salon, Cosmetics & Fragrance Inc. (ULTA) $239.92 -3.30%
Autodesk Inc. (ADSK) $139.67 -3.19%
Mylan Inc. (MYL) $18.33 -2.91%
JD.com, Inc. (JD) $29.93 -2.64%
Western Digital Corp. (WDC) $58.13 -2.50%