US close: Fed minutes give stocks a pre-Thanksgiving bump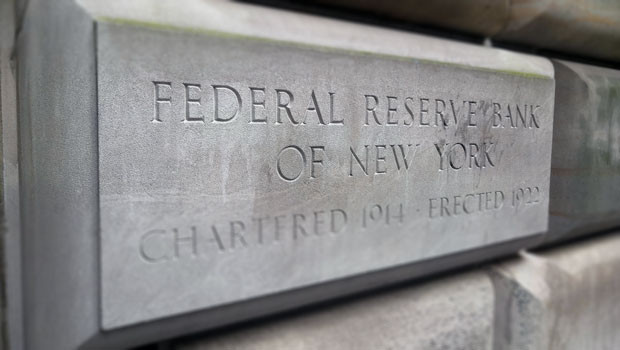 Wall Street stocks finished in positive territory on the eve of the Thanksgiving holiday on Wednesday, with the release of the Federal Reserve's latest meeting minutes giving equities a small boost late in the session.
At the close, the Dow Jones Industrial Average was up 0.28% at 34,194.06, as the S&P 500 added 0.59% to 4,027.26 and the Nasdaq Composite was ahead 0.99% at 11,285.32.
The Dow closed 95.96 points higher on Wednesday, extending the gains it recorded on Tuesday as market participants digested the Fed minutes, and shrugged off fears of further lockdowns in China.
"Wall Street has moved higher again in the opening hours of the last full day of trading before the Thanksgiving holiday, dragging more reluctant European markets behind in its wake," said IG chief market analyst Chris Beauchamp earlier.
"The usual pre-Thanksgiving drift higher has been seen despite the negative tone to trading this year, but with little in the way of strong performances from individual stocks this session has the feel of buyers piling into index trackers and others, rather than a sustained move back into individual stocks."
Minutes from the Federal Open Market Committee's most recent meeting were met with some Thanksgiving cheer late in the session, as most policymakers agreed that smaller interest rate hikes would "soon be appropriate".
The central bank was still expecting interest rates to reach a higher place than previously thought, but slowing the pace of tightening was very much front-of-mind at the Fed meeting.
Slower rate hikes would give the Fed time to see how much of an effect 'lagging' was having on the American economy, given the effects of any monetary policy changes take time to filter through to inflation and economic activity.
"There wasn't a lot of new information in the minutes from the November meeting of the FOMC, as they appeared set to slow the pace of rate hikes soon," said Ryan Sweet, chief US economist at Oxford Economics.
"This mirrors the comments from Fed officials since the meeting and is consistent with our forecast for a 50-basis point rate hike in December.
"That said, 'various members' saw the fed funds rate peaking higher than previously thought, which isn't a glaring endorsement."
Sweet said Oxford would be adding a 25-basis point rate hike at the February meeting to its next baseline forecast as a result.
What was new, however, was the mention of possible recession, which the Federal Reserve said was possible in the next year.
Its previous minutes and reports had not mentioned the possibility of an economic recession in the US.
Ryan Sweet noted that the Fed still had a path towards a 'soft landing', including returning inflation to its 2% target and avoiding a recession, but he described it as an "extremely narrow" path.
"They assign a probability of a recession in the next year at 50%.
"Recall, the Fed's last summary of economic projections were not updated at the November meeting, showing an increase in the unemployment rate between the end of this year and next, something that hasn't occurred without the economy falling into recession."
On the economic front, the closure of Wall Street for the Thanksgiving holiday on Thursday, and the planned short session on Friday meant traders were left with an avalanche of data to sift through on Wednesday.
First up, mortgage applications rose 2.2% in the week ended 18 November, according to the Mortgage Bankers Association of America, marking the first time since August that applications increased for two consecutive weeks.
The purchase index went up 2.8%, while applications to refinance a home loan increased by 1.8%.
Elsewhere, Americans lined up for unemployment benefits at an accelerated clip last week, with first-time claims easily beating expectations.
According to the Labor Department, new claims for unemployment benefits rose by 17,000 to 240,000 in the week ended 19 November, the highest level seen since August and easily exceeding expectations for a reading of 225,000.
Moving on, orders for goods made to last more than three years expanded more quickly than expected last month.
According to the Department of Commerce, durable goods orders rose at a month-on-month pace of 1.0% in October to reach $277.4bn.
Still on data, economic activity in the US slowed more quickly than expected last month, according to the results of two surveys.
S&P Global's composite purchasing managers' index for manufacturing and services sector activity fell from a reading of 48.2 in October to 46.3 in November - a three-month low.
The services PMI fell from 47.8 to 46.1 and the manufacturing PMI dropped from 50.4 to 47.6.
On another note, a final reading of the University of Michigan's consumer sentiment index printed at 56.8 in November, up from a preliminary reading of 54.7 and beating expectations for a print of 55.
The current conditions subindex was revised higher to 58.8 from 57.8, while the gauge for expectations was revised higher to 55.6 from 52.7.
Finally, new home sales rose 7.5% to a seasonally adjusted clip of 632,000 in October, according to the Census Bureau, well above market forecasts for a reading of 570,000, while building permits dropped 3.3% month-on-month to a seasonally adjusted annual rate of 1.51m in October, below a preliminary estimate of 1.52m.
In equities, farm equipment behemoth Deere & Company closed up 5.03% after it posted fourth-quarter earnings of $2.25 per share and revenue of $15.54bn on Wednesday, topping Wall Street expectations.
For the year as a whole, the company reported profits of $7.13bn and revenues of $47.92bn.
On the downside, energy plays were in the red as crude prices tumbled amid ongoing talks of a price cap on Russian oil among G7 nations.
West Texas Intermediate futures were last down 4.32% on NYMEX at $77.45 per barrel, while the ICE quote for Brent crude was 4.18% weaker at $84.67.
That led to Baker Hughes closing down 2.24%, ConocoPhillips falling 2.49%, and Occidental Petroleum ending the day 2.27% weaker.
Elsewhere, engineering and design software developer Autodesk was 5.66% lower after it slashed its earnings guidance for 2023.
Reporting by Josh White for Sharecast.com. Additional reporting by Iain Gilbert.
Dow Jones - Risers
Walt Disney Co. (DIS) $98.88 2.78%
Salesforce.Com Inc. (CRM) $152.24 2.00%
Boeing Co. (BA) $174.85 1.36%
Unitedhealth Group Inc. (UNH) $529.71 1.27%
JP Morgan Chase & Co. (JPM) $136.48 1.07%
Microsoft Corp. (MSFT) $247.58 1.04%
Visa Inc. (V) $211.73 0.67%
Nike Inc. (NKE) $106.65 0.64%
Goldman Sachs Group Inc. (GS) $386.25 0.62%
Apple Inc. (AAPL) $151.07 0.59%
Dow Jones - Fallers
Amgen Inc. (AMGN) $283.40 -1.27%
Home Depot Inc. (HD) $321.51 -1.04%
Chevron Corp. (CVX) $184.24 -0.89%
Verizon Communications Inc. (VZ) $38.92 -0.71%
McDonald's Corp. (MCD) $273.27 -0.54%
Intel Corp. (INTC) $29.67 -0.50%
3M Co. (MMM) $128.00 -0.47%
American Express Co. (AXP) $153.93 -0.42%
International Business Machines Corporation (CDI) (IBM) $148.75 -0.23%
Caterpillar Inc. (CAT) $236.92 -0.14%
S&P 500 - Risers
Arconic Inc. (ARNC) $22.69 6.38%
Deere & Co. (DE) $437.52 5.03%
Teleflex Inc. (TFX) $225.71 4.01%
Foot Locker Inc. (FL) $37.53 3.96%
Target Corp. (TGT) $163.41 3.52%
American Airlines Group (AAL) $14.42 3.15%
Best Buy Co. Inc. (BBY) $82.39 3.14%
Nvidia Corp. (NVDA) $165.19 3.00%
Take-Two Interactive Software Inc. (TTWO) $103.15 2.85%
Walt Disney Co. (DIS) $98.88 2.78%
S&P 500 - Fallers
Autodesk Inc. (ADSK) $197.07 -5.66%
Nektar Therapeutics (NKTR) $3.28 -4.37%
Nordstrom Inc. (JWN) $21.69 -4.24%
Schlumberger Ltd. (SLB) $51.42 -4.14%
Helmerich & Payne Inc. (HP) $51.78 -3.92%
CF Industries Holdings Inc. (CF) $106.31 -3.07%
Raymond James Fin Corp. (RJF) $120.37 -2.55%
ConocoPhillips (COP) $126.74 -2.49%
Halliburton Co. (HAL) $36.56 -2.38%
Occidental Petroleum Corp. (OXY) $71.12 -2.27%
Nasdaq 100 - Risers
Tesla Inc (TSLA) $183.20 7.82%
Biomarin Pharmaceutical Inc. (BMRN) $97.79 7.25%
American Airlines Group (AAL) $14.42 3.15%
Nvidia Corp. (NVDA) $165.19 3.00%
Take-Two Interactive Software Inc. (TTWO) $103.15 2.85%
Dish Network Corp. (DISH) $15.89 2.65%
Align Technology Inc. (ALGN) $196.25 2.54%
Synopsys Inc. (SNPS) $334.29 2.24%
Western Digital Corp. (WDC) $37.00 2.13%
Workday, Inc. (WDAY) $149.34 2.08%
Nasdaq 100 - Fallers
Autodesk Inc. (ADSK) $197.07 -5.66%
Vodafone Group Plc ADS (VOD) $11.04 -2.90%
Regeneron Pharmaceuticals Inc. (REGN) $735.36 -1.85%
Vertex Pharmaceuticals Inc. (VRTX) $316.16 -1.65%
Dollar Tree Inc (DLTR) $150.14 -1.46%
Amgen Inc. (AMGN) $283.40 -1.27%
Biogen Inc (BIIB) $303.45 -1.07%
T-Mobile Us, Inc. (TMUS) $150.12 -0.98%
Marriott International - Class A (MAR) $161.48 -0.90%
Incyte Corp. (INCY) $77.78 -0.63%