Asia report: Markets dip as Chinese banks pushed to support private sector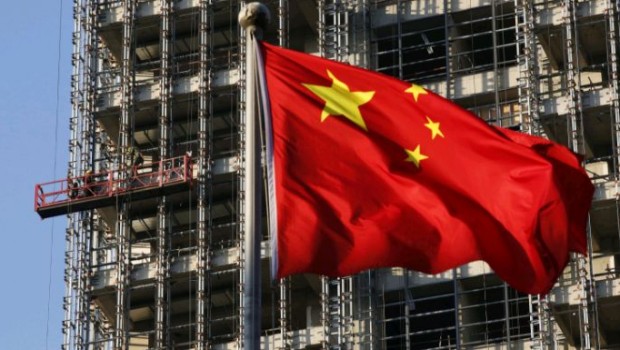 Most Asian markets fell on Friday as seemingly ever-present trade war worries persisted and Chinese financial outfits struggled after a regulatory body announced new measures to support private companies.
Japan's Nikkei 225 dropped by 1.05% to 22,250.25 as investors capitalised on Thursday gains amid selling pressure from a decline in Chinese shares
Yoshihiro Okumura, general manager at Chibagin Asset Management, said: "Volatile trading is expected to continue for now as investors are expected to be cautious about a US-China trade war."
Online retail operator Rakuten rose 3% after it reported a better-than-expected operating profit of JPY43.9bn for the third quarter, while Toshiba dropped 2% after announcing plans to cut 7,000 jobs and liquidate a unit building a UK nuclear power plant.
Meanwhile, the yen rose against the dollar by 0.22% to JPY113.82.
The Chinese Shanghai Composite dropped by 1.39% to 2,598.87 and the tech indicating Shenzhen Composite fell by 0.43% to 1,328.19.
TS Lombard's chief U.S. economist, Steve Blitz, said in a note that there "will be more noise and volatility on China" now that the midterm elections are over, noting that a number of Democrats are "China hawks" and so the party's control of the House of Representatives may not halt a trade war.
The country's financial stocks were lower following the session after Guo Shuqing, chairman of the China Banking and Insurance Regulatory Commission, said banks needed to ensure at least a third of new loans were to private companies.
Industrial & Commercial Bank of China and Agricultural Bank of China both dropped by around 3% at the news.
The Hong Kong Hang Seng Index lowered by 2.39% to 25,601.92 after investor fears were sparked by Chinese tech firms reporting worse results than expected.
Consequently, social media and gaming giant Tencent dropped 5% ahead of its upcoming quarterly report and Sunny Optical Technology dropped by 1%.
AAC Technologies finished its worst week in eight years after brokers downgraded the stock, falling 2% on Friday.
South Korea's Kospi index dipped by 0.31% to 2,086.09 as President Moon Jae-in sacked his two top economic policy chiefs and replaced them with government insiders in what has been interpreted as a move to reinforce his controversial policies.
Some analysts argue that the sizeable minimum wage increases and a shorter work week that Moon has championed have hurt the nation's economy as employers cut down on hiring.
Brent Crude was down 1.54% at $69.58, while WTI dropped by 1.71% to $59.65.
The Australian S&P/ASX 200 finished trading at 5,921.85, down 0.11% as energy stocks, which had performed strongly over the course of the week, dipped back down.
Woodside Petroleum and Oil Search were both down by more than 1%, though property firm Lendlease Group eclipsed this with an 18% drop after the company announced it is set to write down $350m in the first half of 2019.
New Zealand's S&P/NZX 50 was the lone gainer, rising 0.40% to 8,931.40 as the index's stocks remained subdued.
Synlait Milk rose by 2% and fast-food chain operator Restaurant Brands climbed by 1% after the company reported that talks on the sale of 75% of the business to Finaccess Capital are proceeding well.
The Australian dollar was down 0.25% against the greenback at AU$1.38, while New Zealand's dollar was down 0.18% at NZ$1.48.